Host an Event in Support of the Western Pennsylvania Bleeding Disorders Foundation
A DIY Fundraiser, or Third Party Fundraiser, is an event, activity, or initiative that is organized and hosted by an independent individual, organization, or business not officially or directly involved with day-to-day operation of the chapter. These events are not official WPBDF calendar events, but benefit the chapter, our members, and our mission. By deciding to hold your own DIY Fundraiser, you are making a difference in ensuring the Chapter can provide patient assistance, education, and advocacy to the Western PA Bleeding Disorders community.
What do we do with your support?
Bleeding disorders can cause severe physical, emotional, and financial hardships for affected families. We provide our members with specialized educational programs about all aspects of living with bleeding disorders, a medically safe summer camp experience for affected children who may not be able to attend a non-specialized camp due to the complexities of treating their disorder, free medical IDs to help ensure timely and appropriate treatment in the case of an emergency, direct patient assistance with medically related expenses in cases of financial hardship, and much more. We are proud we can continue to provide this support to families affected by bleeding disorders at no cost to them.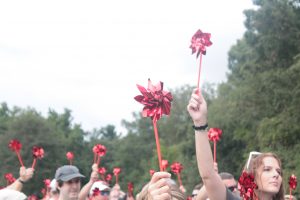 How to Get Started
Take a minute to download and review our Third Party Fundraising Tool Kit. Within this kit, you will find helpful information about DIY fundraisers, how we can support your efforts, our procedures and policies, and some ideas to get started!
Fill out our DIY-dea Information Sheet and submit it via email or mail to WPBDF.
Wait for a WPBDF staff member to connect with you.
Refer to the resources below for more ideas and support!
Resources