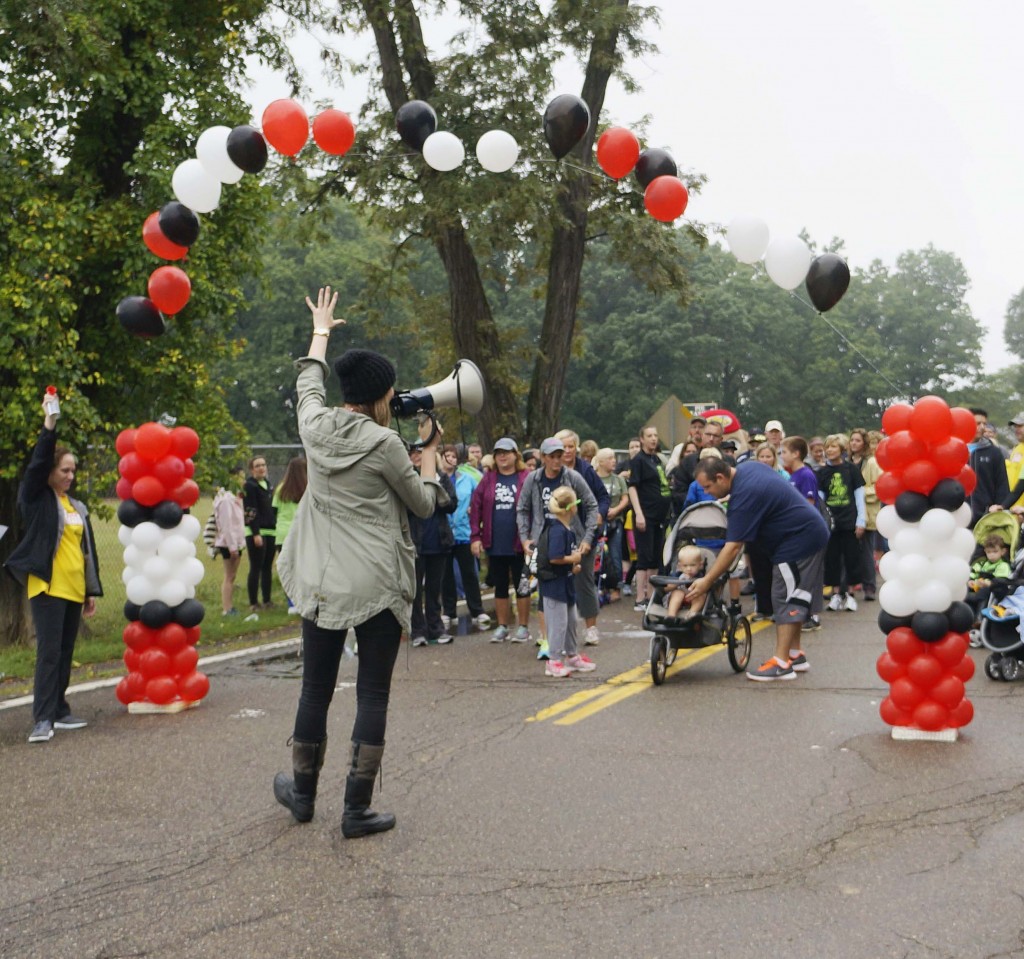 Local families & friends hit the ground running to support a very important cause, our 2015 Run for their Lives 5k and our Hemophilia Wa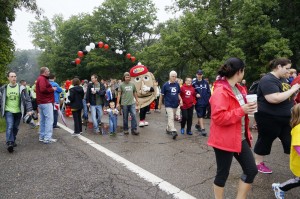 lk on Saturday, September 12.  The annual event, held at the North Park Harmar Grove Shelter, continues to be a resounding success with the help of so many individuals and business sponsors.
This year's highlights included an obstacle course in our Kid Zone and a lot of special touches that made this day fun for the entire family. Thank you to:
First Class Entertainment for the DJ and Photo Booth services, Face Paint Pittsburgh, Balloon Artist Billy Heh, Jolly Holly Balloon Art and special appearances from the Pittsburgh Pirate's Sauerkraut Saul, Pittsburgh Penguin's Iceburgh, Pittsburgh Steeler's Steely McBeam, and Tall Cathy from KISS 96.1.
This day would not be possible without the support of our many team captains who rallied their runners and walkers and went over and beyond in all that they did.  Thank you Kelly Baker and Team Jaxson for donating and securing a large number of the baskets that were raffled off at the walk.  We do appreciate your time & efforts!
Congratulations to our top fundraising team Luke's Lineup who raised an amazing $6,465.00, our top fundraising individual Matt Pace who fundraised a total of $2,325.00, and our top youth fundraising individual Cameron Cedeno who fundraised a total of $965.00.  Thank you for your passion and dedication!
This year's event had fabulous T-shirts designed by many of our walk teams.  Thank you to SG Screenprinting for the printing of them, and for the many families that took time out to vote for their favorite T-shirt the day of our race.  Congratulations to Gavinator's Army as the official T-shirt winner, rai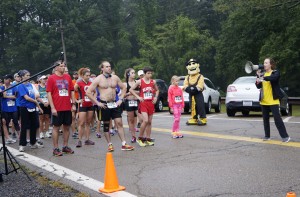 sing over $190.  Their T-shirt will be on display at the Hemophilia Treatment Center for the next year.
A special shout out  to our WPCNHF Board Treasurer, Nick Vizzoca for chairing this year's event and the continued support from our board members to ensure we are able to continue our mission –  improving the quality of care and enriching the lives of those with bleeding disorders.
Lastly and most importantly, thank you to each and every one of you that literally 'took steps' to join our cause.  100% of the money raised from the Walk and Run stays local and will increase awareness of bleeding disorders, provide education to help people with bleeding disorders, and support ad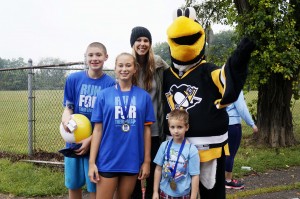 vocacy initiatives at both state and national levels to help ensure access to medical care and equitable insurance reimbursement for all.
Mark your calendar now to kick off the holidays with our next big event, our 6th Annual Take A Bough Holiday Auction. This 4 day festival will showcase decorated trees, wreaths, and tabletop centerpieces that are all available for bid from November 20-23 at the Shops at Station Square.
SPONSORS:

NATIONAL SPONSORS – PRESENTING SPONSOR: Baxalta, PACESETTER PLUS SPONSOR: Novo Nordisk, OFFICIAL SPONSORS: Bayer Health Care, Biogen, Grifols, Pfizer Hemophilia PRINCIPAL PARTNERS: Accredo, Walgreens Infusion Services NATIONAL TEAM MEMBER: Intuit PRINCIPAL PARTNER: Walgreens Infusion Services LOCAL SPONSORS – Silver Sponsors: UPMC, Octapharma & Trib Total Media BRONZE SPONSOR: BioTek reMEDys PITTSBURGH SPONSORS: Cottrill's Pharmacy & The Hemophilia Center of Western Pennsylvania SUPPORTER SPONSORS: First Class Entertainment, Power Contracting Company, Kilometer Sponsors, Bookminders, Bio Rx ENTERTAINMENT SPONSOR: Grifols IN-KIND SPONSORS:96.1 KISS, Bruegger's Bagels, Blaster Bouncer Pittsburgh, Eat N Park, Facepaint Pittsburgh, General Rental Center Jolly Holly Balloon Art, Kona Ice Pittsburgh, SG Screenprinting, Sheetz Bros. Coffee Truck & WISH 99.7 FM

SPECIAL THANKS:

To 96.1 Kiss Pittsburgh's Tall Cathy, Pittsburgh Penguin's Iceburgh, Pittsburgh Steeler's Steely McBeam & Pittsburgh Pirate's Sauerkraut Saul who made special appearances for us!