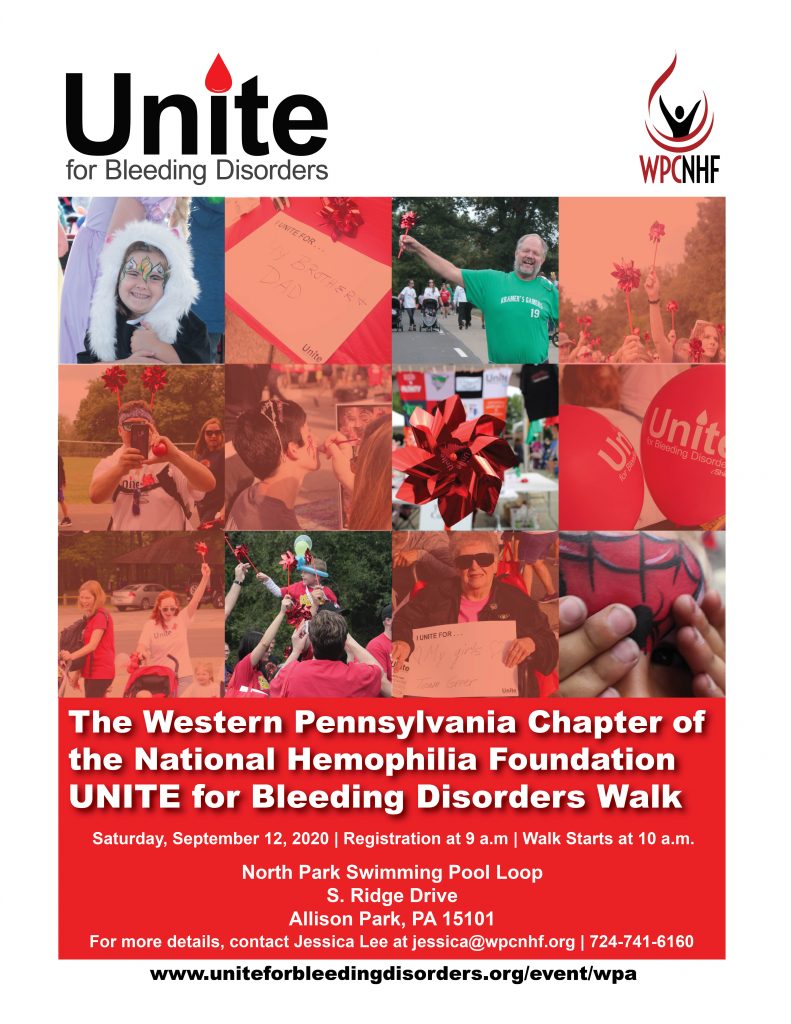 When: 
September 12, 2020
Where: 
North Park Swimming Pool Loop
S. Ridge Drive
Allison Park, PA 15101
We hope you will join us at the North Park Swimming Pool Loop on Saturday, September 12th for our 12th Annual Walk!! This is a day where our community and everyone who supports it comes together to celebrate each other, support each other, and share a beautiful day in the park. This event will include a DJ, photo booth, face painting, snacks and goodies, and fun for people of all ages!
The funds generated from our Walk help the Western Pennsylvania Chapter of the National Hemophilia Foundation:
Promote patient advocacy and blood safety for everyone
Support families in need by offering assistance with medical bills, travel to and from the treatment center, knee/elbow braces and other medical devices
Provide medical ID jewelry to our members at no cost to them
Provide local educational programming throughout the year
Provide a support network to all our community members
Create and increase awareness about bleeding disorders
If you have any suggestions for the Walk this year or would like to serve on the Walk Planning Committee please contact Jessica at jessica@wpcnhf.org.