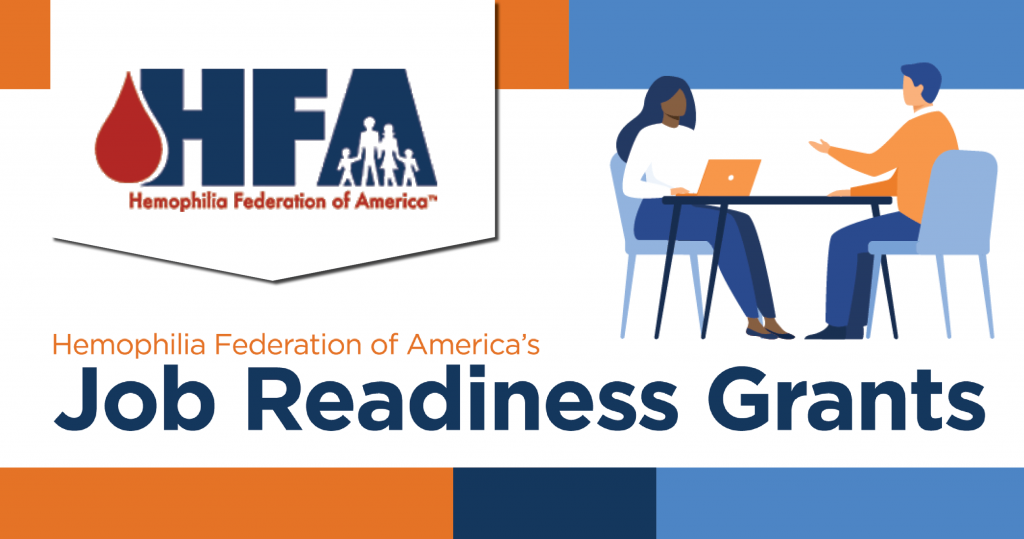 For almost 25 years, HFA's Helping Hands program has provided financial assistance and listened to the stories of community members who need a helping hand to get through a financial crisis. Based on those stories and compelling data, we started a new program in 2019 to empower community members to move forward from financial crisis into a sustainable future through career planning and financial management.  Helping Forward includes interactive digital learning, resource guides, and now a Job Readiness Grant program to help community members get the training they need for a rewarding, sustainable job.
Helping Hands and Helping Forward provide more than financial help: our work provides HOPE. Supporting community members in career planning and job training can prevent future financial crisis—and it can also prevent mental health crisis. Our goal is to empower people with bleeding disorders to train for a job that excites them, envision a future for themselves where they can utilize their many strengths, and obtain an income and work situation that meets their needs. Please share this grant opportunity widely! The website includes a brief video to introduce the program.
JOB READINESS GRANT: DUE APRIL 15
Hoping to get a job that excites you? Looking for a job that can help pay the bills and provide you with the benefits you need to care for your bleeding disorder? Do you want the perfect work-from-home job, but you don't have the right skills on your resume yet? HFA's new Job Readiness Grant program may help you overcome what's standing between you and the job you want. A Job Readiness Grant can help cover the cost of a technical training or certification course, up to $500, for an adult with a bleeding disorder age 18-64. Gaining a technical skill or certification may set you apart from other job applicants.
The deadline to apply for a grant is April 15th. Visit http://bit.ly/HFAJobReadinessGrants to learn more and apply. (Hint: the website includes a brief video that explains what you need to apply! Not a good fit? You can share with a friend.)
As always, you can visit www.hemophiliafed.org for information about Helping Hands, Helping Forward, and our Patient Assistance Portal. You can also email us at helpinghands@hemophiliafed.org with questions.