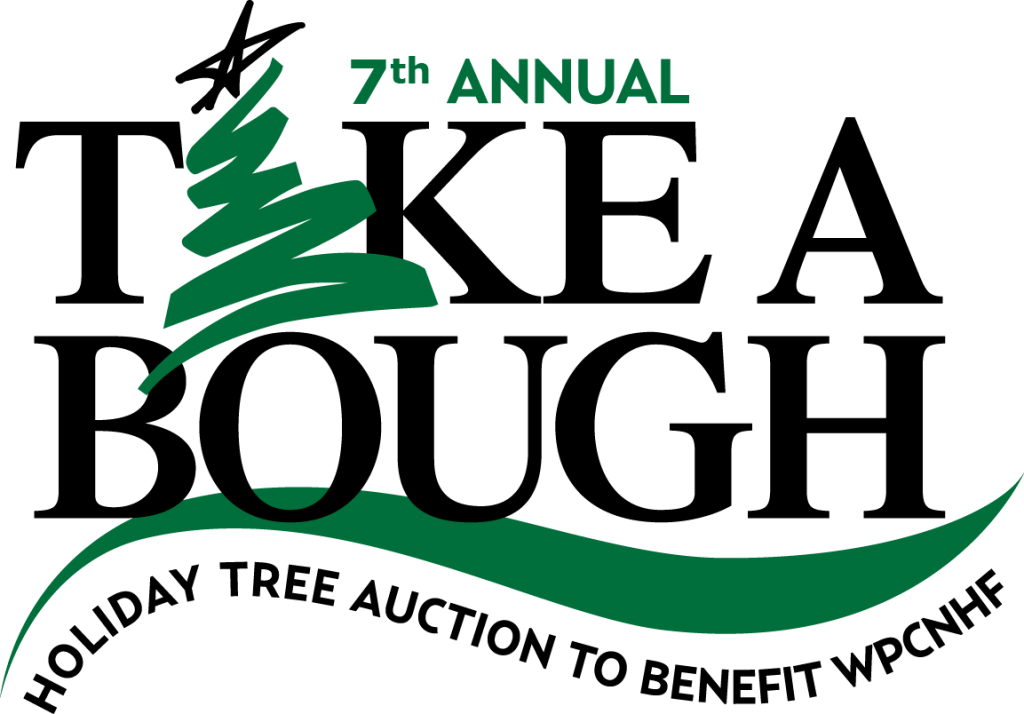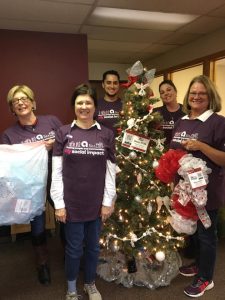 The 7th Annual Take A Bough was held at Gaetanos Banquet Center on Banksville Road. This year marked the return of the beloved Chapter event after four years!
Thanks to the support from our sponsors, donors, and patrons, we raised over $16,000! We are extremely grateful for everyone who participated in Take A Bough this year, as this fundraiser would not have had a successful return without them.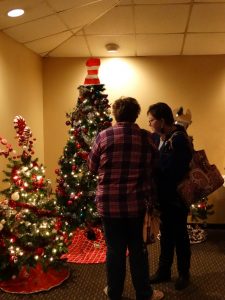 This year's auction opened online on November 11th, one week prior to the live event that took place on November 16th. Unlike previous Boughs, the live auction was a one-day event that featured a wine tasting from three local Pittsburgh wineries. Deer Creek Winery of South Hills Village, Arsenal Cider, and
Refuclio Winery generously donated their time to Take A Bough and provided samples of their most popular wines. Bottles were also available for attendees to purchase at anytime during the night.
Planning and preparation for this event began months before November 16th. Our co-chairs, Mindy Perry-Stern and Maria Steele-Voms Stein, helped gather trees, decorations, gifts, and raffle items leading up to the event. From November 1st through November 13th, volunteers came into the office to help decorate trees, wrap gift baskets, and make wreaths. We had a total of seven trees, 25 wreaths, and 16 centerpieces available for bid.
At the event, there were 14 raffle baskets donated by community members and a 50/50 raffle ran by Michael Perry. Maria ran a reverse raffle using small blood drop ornaments our Camp-Hot-to-Clot campers made in August. Tickets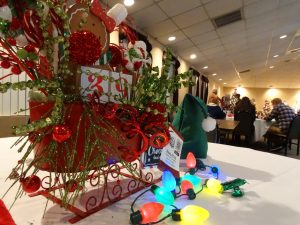 were sold for $10 each and participants had the chance to win $200! Maria was the last number standing at the end of the night and donated her winnings back to the Chapter. Her raffle raised a total of $340!
The auction ended online and in-person at 9 p.m. Participants were able to take their winnings home that night, while online participants could pick them up at the Chapter office starting Monday November 18th. The Western Pennsylvania Chapter of the National Hemophilia Foundation would like to thank Mindy and Maria for co-chair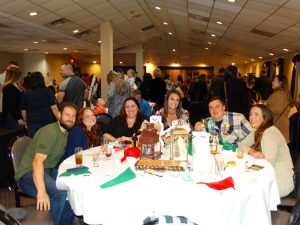 ing the event, our amazing sponsors and wineries, and the many volunteers who decorated in the office, transported items to Gaetano's, set up the venue, and helped during the event. Successful fundraisers like Take A Bough allow the Chapter to continue to carry out the mission of enriching the lives of those with bleeding disorders in Western Pennsylvania and respond to the needs of the community in a dynamic environment.