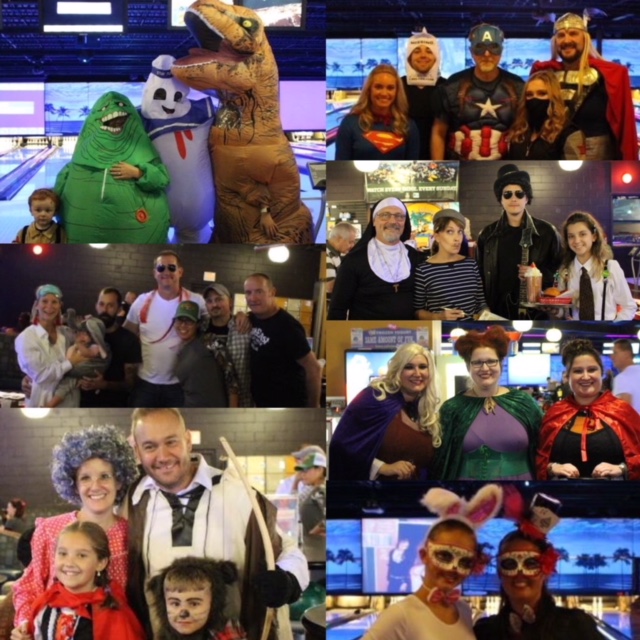 The Western Pennsylvania Chapter of the National Hemophilia Foundation Strikes Out Bleeding Disorders
The Fifth Annual Bowling for Bleeding Disorders fundraiser, called BOOling for Bleeding Disorders for its Halloween theme, was held at Paradise Island Bowl in Neville Island, Pennsylvania on Sunday, October 29, 2017. Dressed in costume, ten teams participated in this 3-hour bowling marathon. The cost to attend was $25 per participant which included an event t-shirt, shoe rental, bowling, pizza, wings, and unlimited soft drinks.
Participants voted and prizes were awarded for the most original costume, scariest costume, prettiest costume, funniest costume, and best group costume.
The most original costume award went to Grace Ortenzo who was dressed as a waitress.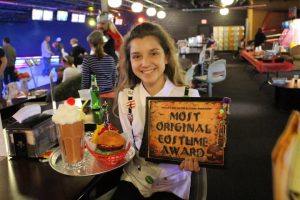 The scariest costume award went to Will Herndon who as dressed as the Big Bad Wolf.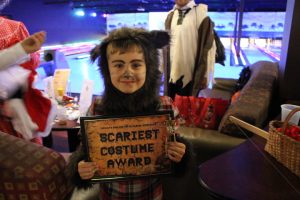 The prettiest costume award went to Sophia Herndon who was dressed as Little Red Riding Hood.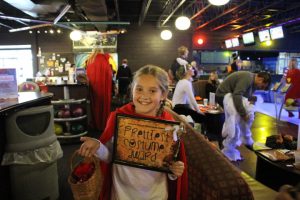 The funniest costume award went to Nathaniel Brauser who was dressed as a T-Rex.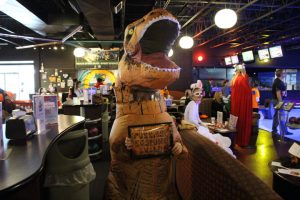 The best group costume award went to the Brauser Family who dressed up as characters from Ghost Busters.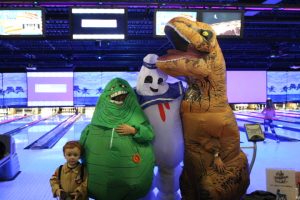 Tony Ortenzo received awards for Highest Score and Most Strikes.
We are extremely grateful for the all boolers who participated in this event. We are excited to report that over $13,000 was raised from this event!  All of this money will stay local to support the members of the Western PA Chapter of the National Hemophilia Foundation. The sponsors of the event included The Hemophilia Center of Western Pennsylvania, Bioverativ, CSL Behring, Bayer, CVS Specialty, Novo Nordisk, Shire, and 91.3 WYEP.
WPCNHF would like to thank all who participated in and sponsored this event. Be sure to save the date for next year's BOOling for Bleeding Disorders taking place on Sunday, October 28, 2018 at Paradise Island Bowl.