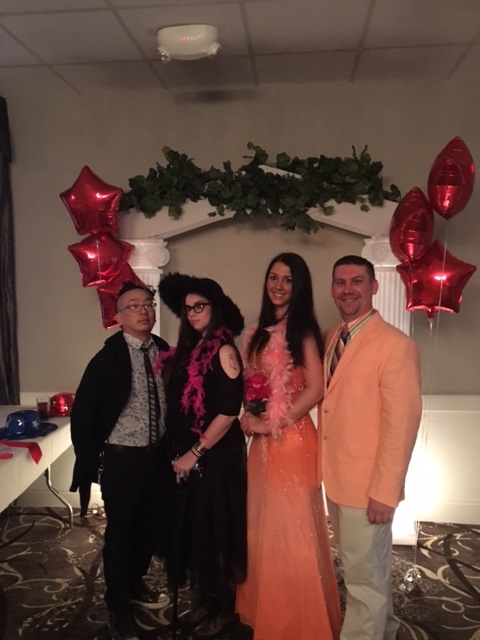 Flashback Friday! Prom 2016!
By: Nikole Scappe
On Friday, June 10thth I held my second annual prom fundraiser at the Cornerstone. All proceeds were donated to Western Penns
ylvania Chapter of the National Hemophilia Foundation (WPCNHF).  The theme was Flashback Friday, which means attendees chose an era and dressed the part. This year we raised over $2,500.00 in donations. Which is over double what I raised last year! Attendees seemed to really enjoy the new venue and appetizers.
There were over 60 attendees throughout the evening. There was a $20 cover per person, a 50/50 drawing, and a Chinese auction. Throughout the night different competitions took place including best dressed, best hair, best dance moves, and king and queen.
2016 Winners:
Best Hair: Tiffany Pucci and Justin Bibbo (2 time winner)
Best Dressed: Ashley Hagen and Robert Hagen Jr.
Best Dance Moves: Ali Wierdak and Chad Quigley
King and Queen: Jeff Colwell and Maria Steele Voms Stein
(All winners were chosen by staff and management)