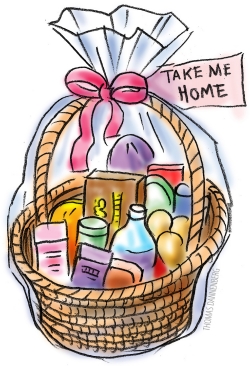 We will be raffling off gift baskets after the walk on September 17th!
Tickets  for the raffle will be 3 for $5 or an arms length for $10.
Don't miss out on your chance to win one of these great baskets!
Special thank you to Kelly Baker, Delores Johnson, and Tracy Sethman for their donations and help securing basket  items for the raffle.
Beach Body Basket
Hip Hop Abs DVD
Shakeology Bottle
2 Shakeology Mixes
Work Out Ball
2 Protein Bars
Jamberry Nails Basket
5 Assorted Jamberry Nail Wraps
Tru Shine LED Curing Lamp
12 Nail Prep Wipes
50 Gel Enamel Remover Packets
Nail Care Cuticle Oil
Top Coat Gel Enamel
Base Coat Gel Enamel
Color Coat Gel Enamel
 Olympia Brew Party Basket
MUST BE 21+ to WIN!
8 Bottles of Budweiser
2 Bottle Openers
2 Pairs of Sunglasses
6 Koozies
Shock Top T-Shirt
Red Solo Cups
Paper Plates, Napkins
Plastic Spoons, Knives, and Forks
Water Balloon Pack
3 Pack Sports Balls
5 Gallon Party Bucket
Barks and Recreation Basket
Pink Pet Carrier
2 Dog Wash & Grooming T-Shirts
Elephant Chew Toy
Island Coconut Pet Mist
Coconut Clean Conditioning Pet Shampoo
Pet Cologne
Pet Bow
Filthy Beast EZ Groom
Dog Brush
Fresh Breath Clean Teeth Gel
5 Assorted Dog Treats
 Dance & Doodle Basket
Doodle Pad
2 Roller Pens
24 Pack Crayola Crayons
Dance Central 3 for XBOX
Just Dance 4 for Wii
Assorted Candy
Runners Basket
New Balance Track & Field Hat
Switch on Your Run Frisbee
Run Happy Koozie
Hot Pepper Sha-Bang! Butter Deep Muscle Rub
$30 Road ID Gift Card
$100 Gift Certificate to Bodytech Health & Fitness
Complimentary Registration to Sue's Run For Kids
What Happens on the Long Run, Stays on the Long Run! Bumper Sticker
Positively Pittsburgh Basket
One Year Subscription to Pittsburgh Magazine
Two General Admission Passes to the Carnegie Science Center
$20 Gift Certificate to Franktuary
Free Admission for 4 to the Carnegie Museums of Art
and Natural History
Free Admission to the Heinz History Center
Free Admission for 4 to the Pittsburgh Zoo & PPG Aquarium
Two Complimentary Tickets to a 2016-2017 Performance by the Pittsburgh Symphony Orchestra
Two Passes to the Andy Warhol Museum
Two Tickets to any 2016-2017 Pittsburgh Playhouse Production
Two Tickets to see Basetrack Live at the Byham Theater
Thursday, October 13, 2016 at 7:00 PM
Two Tickets to Finding Neverland at the Benedum Center
Tuesday, October 18, 2016 7:30 PM
Penguin Ornament
Pittsburgh Love Necklace By: Hookstown – Handmade Creations by Kara Dornish
Family Fun Basket
$25 Gift Certificate to Clay Café
Double 6 Dominoes
Sudoku Puzzles Digest
Find A Word Puzzles Digest
Free Admission for 2 to Laurel Cavern's Kavernputt
5 BOGO Passes to Family Bowlaway Fun Center
$20 Gift Card to Fun Fore All
Complimentary Admission for 4 to
Meadowcroft Rockshelter and Historic Village
Complimentary Admission for 3 to
Living Treasures Wild Animal Park
Free Family of 4 Admission to Triple B Farms
Annual Apple and Pumpkin Festival
3 30 Minute Free Cards to Sky Zone Indoor Trampoline Park
Gift Certificate for a 10×10 Canvas Gallery Wrap
at Snap Shot Photography – Valued at $100
Italian Feast Basket
$30 Gift Card to Moio's Italian Pastry Shop
$25 Gift Card to Olive Garden
Free Large Cheese Pizza from Sir Pizza
Polenta
Sundried Tomatoes
Parmesan Cheese
Basil Pesto
Extra Virgin Olive Oil
Tomato Sauce
Spaghetti
Fettucine
Penne
Fusilli
Tortellini
Salted Caramel Biscotti
Treat Yo Self Spa Basket
Jamberry Nails Mini Heater
Jamberry Nails Manicure Kit
Three Assorted Sheets of Jamberry Nail Wraps
Jamberry Pear Moisturing Hand Crème
Mary Kay Sugar & Spice Gift Set
Let's Have a Picnic! Basket
ThirtyOne Leak Lock Thermal Bag
S'mores- Graham Crackers
Marshmallows
Chocolate
Slim Jims
Wind Resistant Camp Fire Lighter
Life Gear Lantern
Golf Lovers Basket
18 Holes of Golf at Seven Springs Mountain Resort
$50 Gift Certificate Dennis Sports Consulting
Bag of Golf Tees
Premium Cleaning Brush
Two Sets of Golf Balls
Golf Towel
Two WPCNHF glasses
Wino Basket
MUST BE 21+ to WIN!
Gold Canyon Candle
Wine Bottle Ornament
Wood Wick Autumn Orchard Candle
2 Wine Coasters
2 Wine Glasses
Set of 2 Kitchen Towels
Quotation by Veramonte Red Blend 2014
Bath & Body Works Basket
Autumn Candle
Loofah
Champagne, Apple, and Honey Body Wash
Champagne, Apple, and Honey Foaming Hand Soap
Champagne, Apple, and Honey Lotion
Champagne, Apple, and Honey Body Mist
Marshmallow Pumpkin Latte Body Wash
Marshmallow Pumpkin Latte Foaming Hand Soap
Marshmallow Pumpkin Latte Lotion
Marshmallow Pumpkin Latte Body Mist
Autumn Basket
Two Coffee Mugs
Pumpkin Bread Mix
Pumpkin Pie Coffee
Set of 5 Halloween Kitchen Towels
Pumpkin Placemat