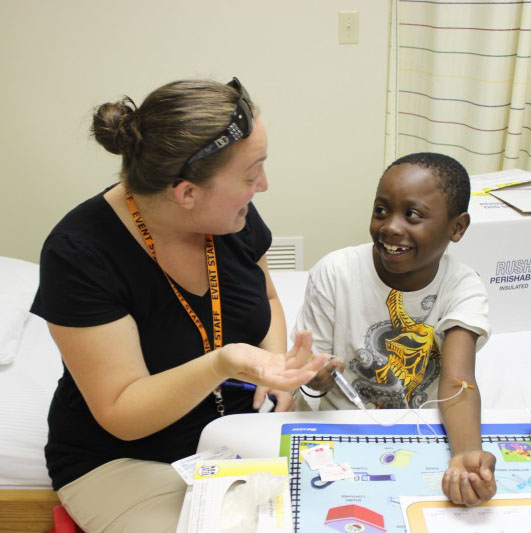 Hands-On Learning Stations
Are you considering home infusion and want to see what it's all about? Have you been trained on home infusion and want a refresher? Would you like to have a babysitter, grandparent, spouse, sibling, other relative or caregiver learn how to infuse you or your child? Then Infusion Day is for you!
You and your family/caregivers will have the opportunity to learn about home infusion with instruction from nurses from the Hemophilia Center of Western PA. This program is full of hands-on activities. In a fun and safe environment, you will learn how to find good veins and you can practice infusing with a training kit and fake vein. The truly brave can practice accessing a real vein, under the careful guidance of a nurse!
Factor Manufacturer and Home Healthcare representatives will be present to give you an opportunity to practice mixing sample factor products and learn about home healthcare services.
Location:
Regional Learning Alliance Great Room
850 Cranberry Woods Drive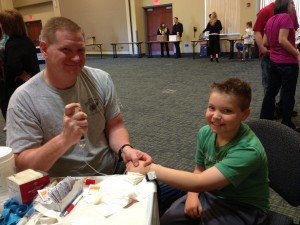 Cranberry Township, PA 16066
 Date/Time:

Saturday, March 14, 2015
10:00 a.m. Registration
10:15 a.m. Brief Home Infusion Overview
10:30 a.m. Learning Stations Staffed by HCWP Nurses
RSVP:
To register, please call 724-741-6160 or send an e-mail to rsvp@wpcnhf.org. If children are attending, please include their ages.