About Gino: Gino, a 17 year old Hampton High School Senior, loves to play golf, snowboard, and plays trumpet in the Hampton High School Marching Band, was born in Montana and diagnosed with hemophilia at birth.  There was no Hemophilia Treatment Center or support group in place in Montana, nor was there even a physician in the state with hemophilia experience and therefore it was difficult to find a pediatrician to treat him as an infant.  Luckily when Gino was 4 years old, the Rotellini family moved to Hampton and immediately had access to the Western Pennsylvania Chapter and the expert doctors and nurses at the Hemophilia Center of Western Pennsylvania in Oakland.  After high sch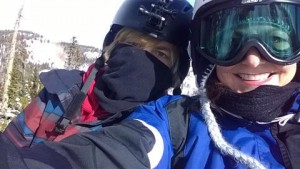 ool, Gino has his sights set on attending Montana State University to major in Physics and minor in French and most likely do some major snowboarding!  In the meantime, he's excited to lead Gino's Gang for one more year to raise money and help support the chapter in its mission of serving families affected by bleeding disorders.
Fundraising Tips from Gino's Gang: Don't underestimate the value of your school friends – both Gianna and Gino Rotellini have this down… each year, they text their friends with the date of the walk and the link and get them to sign up for the walk.  In past years, Gino's Gang had as many as 45 walkers, making our walk team one of the largest teams for the Chapter.  Gianna and Gino make sure they do a bit of "fundraising" 101 – making sure their friends know this is about raising money and that just showing up to walk doesn't help.  Each and every participant of Gino's Gang brings money – from $5-$100.  Most o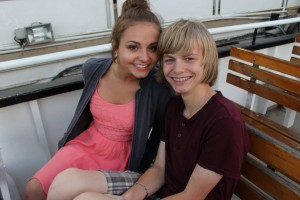 f the friends that they recruit bring their own, hard-earned money, because they love the idea that every dollar makes a difference.  They look forward to participating every year because it's fun and they get to hang out with their friends.
Visit the Team Fundraising Page for Gino's Gang.