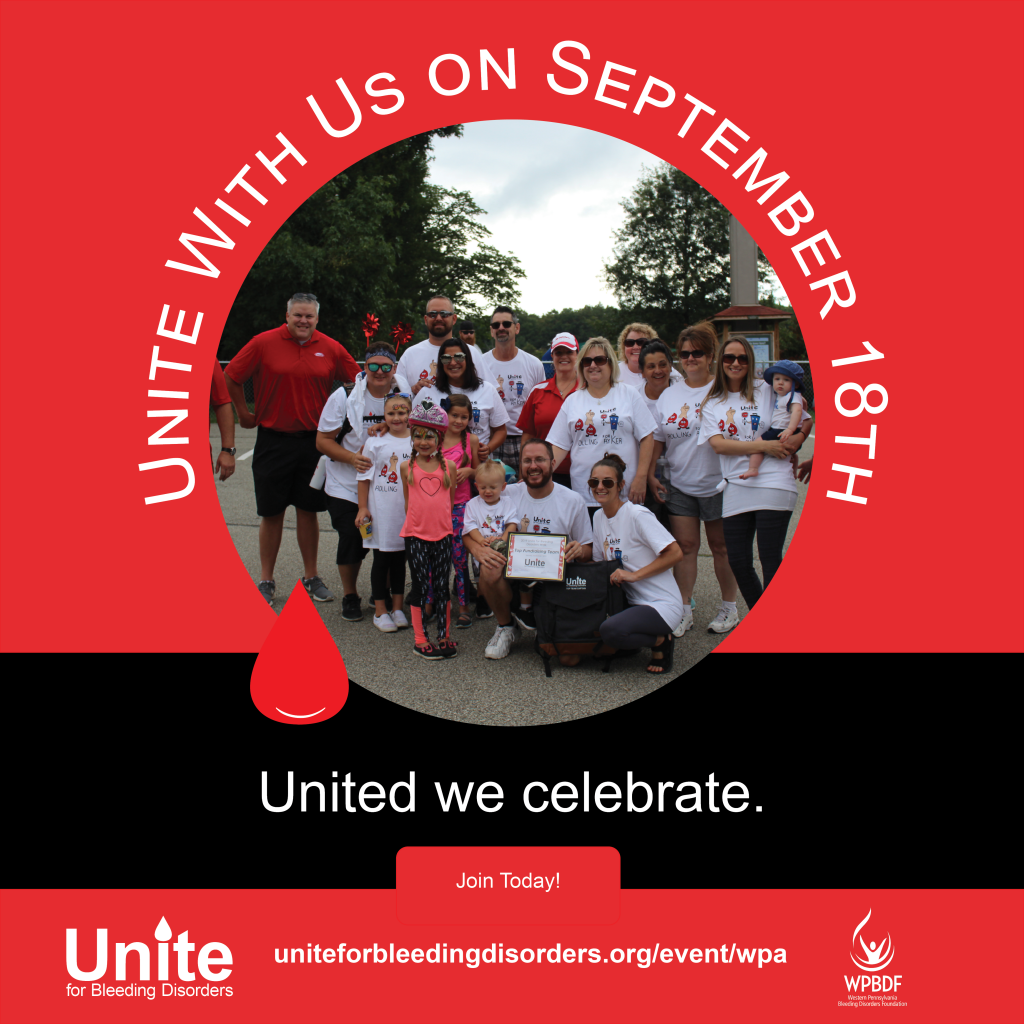 Meet Michelle and Mike from Team Rolling for Ryker! They walk to celebrate their grandson, Ryker. Their daughter and Ryker's mom, Mindy, is the team captain of Rolling for Ryker and got Michelle and Mike involved with the Foundation in the first place.  "[Mindy] was going to volunteer and she asked us if we could help. We said of course," Michelle says. "From there, we began fundraising and tried to go to every event and class [the Foundation] had. We wanted to learn as much as we could, and we thought we knew a lot, but we didn't."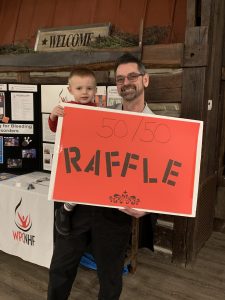 Michelle's father actually had hemophilia, too. Her father wasn't involved with a bleeding disorders organization when Michelle was growing up, so she wasn't aware of how many resources and how much support was available.
The family discovered Ryker had a bleeding disorder on Christmas after a long day of crying. They took him to Children's Hospital in Pittsburgh where they did some tests and confirmed the diagnosis. "My first reaction was 'Oh why'," Michelle says. "Since my father had it, I wasn't shocked, but I really thought we would be okay. It wasn't. It was really tough."
"It skipped over our son," Mike adds. "But, it didn't skip over our grandson and it was very tough to find out."
In the spring after Ryker received his diagnosis, the family decided to get in touch with the Western Pennsylvania Bleeding Disorders Foundation (WPBDF) and attend their first event. They learned valuable information and met some wonderful people. Michelle says, "We've gotten to the point where we don't keep him in a bubble. We still watch him, and if something happens, we go down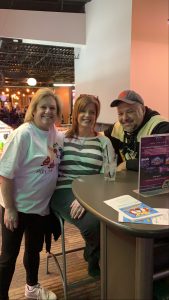 to the hospital. It's just something we have to do."
The Foundation provides education for families just like Ryker's and empowers them to take control of their bleeding disorder. Support groups also help new families and recently diagnosed individuals understand they aren't alone. All the funds raised at the Walk make these programs possible. "Rolling for Ryker has been [a top team] since Ryker's birth," Mike says. "We have raised a lot of money and hope that you will continue to support Rolling for Ryker [and the Walk]. It makes us feel good and it's going to a good cause. We absolutely thank you and love you for doing that."
Mike and Michelle raise funds and awareness all year long by hosting multiple raffles for their team. At the walk, Mike loves to sell 50/50 tickets and typically raises over $500! We are so thankful for their continued support and hard work!
"If you've donated to the Foundation, thank you very much," Michelle says. "You have no idea what this means to the people and their families affected by bleeding disorders. It can be pretty expensive and draining. Your support helps a lot."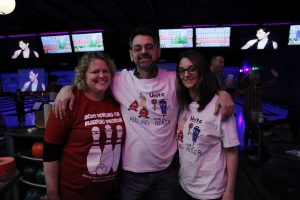 You can join us virtually on walk day for our Unite Day Trivia game, prizes, raffles, and giveaways! Become a team captain or register as an individual! Visit uniteforbleedingdisorders.org/event/wpa for more information!