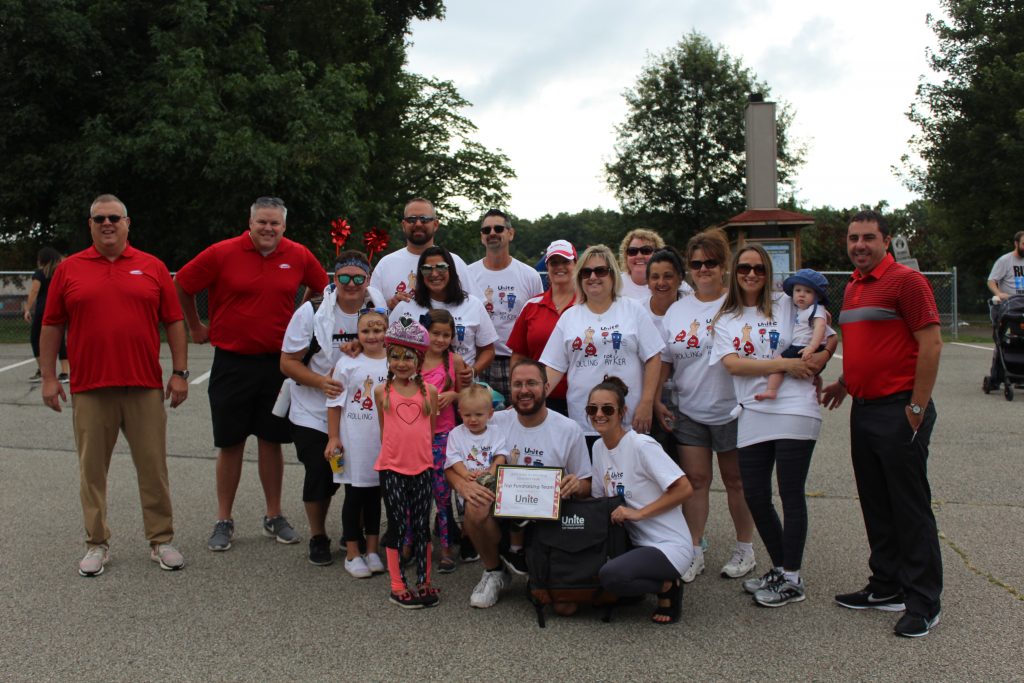 Team Rolling for Ryker is celebrating their fourth year Uniting for Bleeding Disorders and walking with the Western Pennsylvania bleeding disorders community! They walk to celebrate 3 year old Ryker, who is diagnosed with mild Hemophilia A.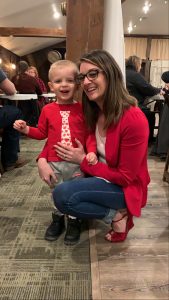 Just seven weeks after Ryker was born, he was diagnosed on Christmas Day after an emergency trip to Children's Hospital in Pittsburgh. "I didn't believe it," Ryker's mom, Mindy, said when she received the diagnosis in 2017. "I thought when we went to see the specialist, they were going to say the test was wrong. I was in denial." Mindy and her husband, Steve, didn't know much about bleeding disorders when Ryker was diagnosed, so there were scared and unsure of what this meant for their son's future. "[I thought] that my kid wouldn't lead a normal life and he would have to live in a bubble."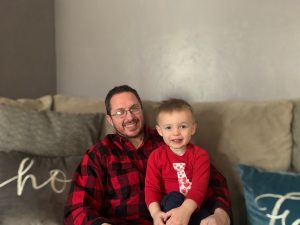 Soon after the diagnosis, Mindy, Steve, and Ryker had an appointment with the Hemophilia Center of Western Pennsylvania (HCWP), who connected them with the Western Pennsylvania Chapter of the National Hemophilia Foundation (WPCNHF). They joined immediately knowing they needed a supportive community to help them understand bleeding disorders and Ryker's diagnosis. It turns out Ryker had a lot more in common with is great grandfather than the entire family thought as he also had hemophilia!
"WPCNHF has given me education on raising a child with hemophilia and putting me in touch with other people I can always reach out to with questions and who understand what I'm going through," Mindy said. Day-to-day, Ryker does not live in a bubble like Mindy once thought, but instead he leads a normal 3 year-old life – going to daycare and playing with his classmates. "The only extra thing I do is usually check his body when he comes home from daycare, as he typically comes back with lots of unknown bruises!"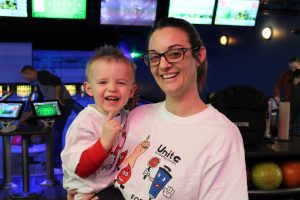 Mindy and her entire team spend a large portion of their year fundraising for the Walk, through fundraisers or selling raffle tickets. Her biggest motivation to keep fundraising is to help people and families just like hers. "Seeing all these families on Walk Day shows me how many people we have on our side that love and support us. Because we didn't get to walk in person last year, I missed the sense of community. I am so excited to walk with everyone this year! So please, join us – you won't be disappointed!"