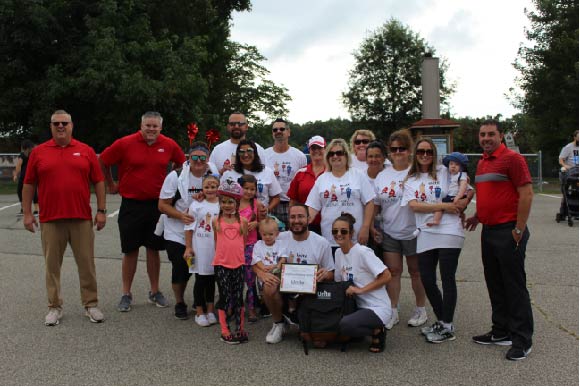 Team Rolling for Ryker's inspiration is a two-year-old boy named Ryker, who was diagnosed with Hemophilia A at 7 weeks old. "[I was] scared and I remember thinking it was an incorrect diagnosis," team captain and Ryker's mom, Mindy, said. "I thought they would redo his blood test and find out they were wrong… that in fact couldn't have been further from what actually happened."
Mindy and her husband, Steve, made their first appointment with the Hemophilia Treatment Center of Western Pennsylvania where the social workers, Katherine Bush and Kathaleen Schnur, provided them with the information they needed. Since then, Mindy and her family have been closely involved with WPCNHF.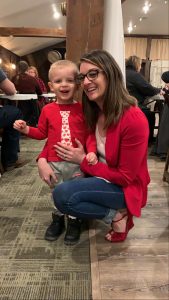 "It means a lot to see people supporting us and other families at the walk," Mindy said. "It makes our family feel part of a community and reminds us we will always have people by our side." This year will be Rolling for Ryker's third walk, and they have a big goal. "I would like to raise $10,000 this year and we seem to be on track for that," Mindy said.
In their first Walk year, Rolling for Ryker was able to raise almost $4,000. Last year, they raised over $9,000 by selling raffle tickets for a Pittsburgh Pirates Prize Pack and a Steelers Prize Pack. In February of this year, Rolling for Ryker hosted a bingo fundraiser that raised over $1,000 and are well on their way to reaching their new goal.
The Walk inspires the members of the team to spend a portion of their year raising money for the Chapter. "The money raised through the walk helps families receive extensive education. It was important to my family especially, because we had no idea what was in store for us or how to go about things Ryker. We had no idea what this would mean for our family. The educational sessions were a huge eye opener for us," Mindy said. All the money raised at the walk stays local and helps provide families like Mindy's with critical and lifesaving education about their diagnosis.
"This year, I am most looking forward to our team of family and friends coming together for Ryker, so he can see how many people support him," Mindy added.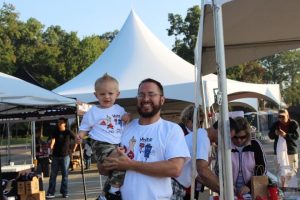 Register for the Unite for Bleeding Disorders Walk Today and Join Rolling for Ryker! https://uniteforbleedingdisorders.org/event/wpa