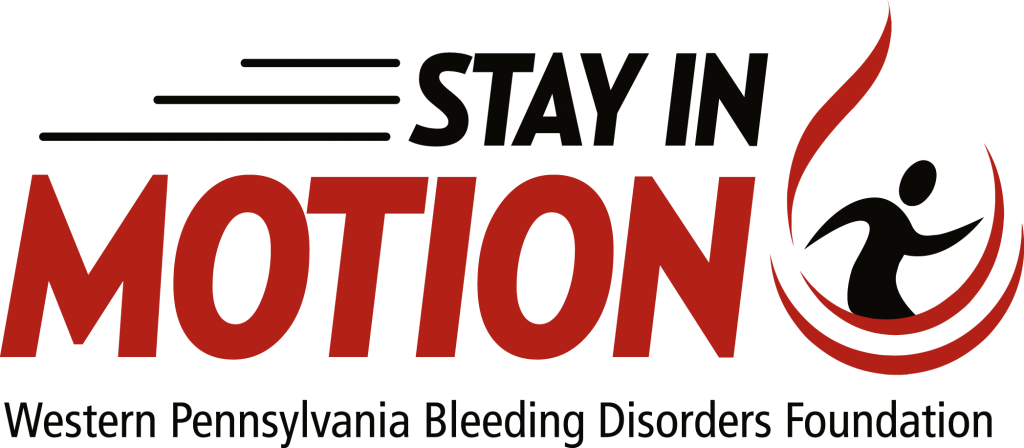 Hemophilia, von Willebrands Disease, or any other bleeding disorder?
No problem! Fly into this fine-feathered hike and game for fun physical activity!
By Jill Squire, The Birding Nurse
Combining hiking, birdwatching, and a scavenger hunt in a local park or nature reserve creates an entertaining, lively, and enriching activity for friends and family.
Hiking on local, beautiful outdoor trails is a choice activity, a safe and popular sport for those with bleeding disorders 1. You can turn your invigorating birdwatching hike into a fun, full-fledged (pun intended) scavenger hunt game with friendly competition appropriate for all ages.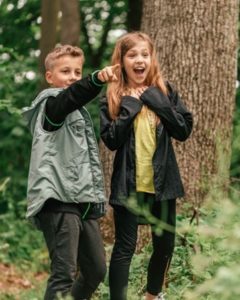 Western Pennsylvania is rich with public hiking trails where people of all ages can enjoy the sights and sounds of many fascinating, lively species of birds, including migrating birds. Hiking scavenger hunters may be fortunate enough to spot a majestic hawk, owl, or eagle.
The free phone app Merlin Bird ID by Cornell University adds wonder and magic to the day. Merlin Sound ID, a feature of Merlin Bird ID, recognizes the calls of over 540 species of US birds. It is entertaining to watch Merlin Sound ID work its magic as it listens to bird calls and a list of the birds it senses starts to appear.
And who does not like seeing the world through binoculars?
Birds have fascinating personalities and abilities, adding to the enjoyment. They tend to show just the barest glimpses of themselves and are not known to ham it up by posing, adding to the game's challenge; Chickadees are the exception, often found front and center.
Birds will hop to another branch when you have them in your binocular sights to show another hiker–birds are fickle that way.
Chickadees are gregarious and will chatter away with you, flittering from branch to branch at eye level, sometimes sounding like angry Volkswagen Beetle car horns.
House finches may make you laugh out loud by calling like high-pitched squeeze toys. There are so many personalities to enjoy in birds.
You, your significant other, family, and friends can have a fabulous, fascinating, fun hike while finding birds and learning their calls. You may even catch sight of some rare finds! Merlin Bird ID will tell you if your bird is a rare sighting.
The list Merlin Sound ID creates as it senses bird calls sets up the perfect scavenger hunt. You don't even have to hide anything! Merlin and the birds do it for you!
Recommended items to make the most of your bird-call scavenger hunt:
a public park or nature reserve with a combination terrain of woods, fresh water, meadowlands, and easy-to-navigate paths (there is a list of recommended places at the end of the article)
walking sticks – which can be as simple as sturdy sticks from your backyard
binoculars, at least one pair for each team, or one pair per person (decent binoculars are available for around $30)
the free Merlin Bird ID phone app from Cornell University
paper and pen to keep score for each team, or "Notes" on a phone
water or sports drinks for hydration
the proper footwear for safe and comfortable walking
pack with personal supplies such as factor, ace bandage, large gauze pads, a whistle, snacks, an extra shirt
trail map for the large park or reserve
snacks if planning a hike longer than two hours
You have an almost guaranteed fail-safe day for great memories right at your toe-tips!
A quick note on binoculars (that may cause binocular purists to wince)
You can find a decent pair of binoculars in the store or on various sites, such as Walmart, Target, or Amazon, for as little as $30.00. Look for a pair that rates high in reviews for clarity and includes "birds"  or "birdwatching" in their description. There are better quality binoculars to satisfy the purists at a higher price. The less expensive binoculars are typically sturdy, intended for fun, and perfect for kids to use without fear of knocking them about a bit.
Bountiful benefits for those with bleeding disorders
You can grasp this opportunity to discover new parks, engage in health-preserving exercise, learn amazing bird facts, and enjoy a relaxing activity that will divert your mind from stress 5.
For those with hemophilia or von Willebrand's Disease, exercise is central to maintaining health by keeping joints in good condition, burning calories, and strengthening muscles for improved well-being. 4 Exercise also helps to prevent injury by developing stronger muscles to support movement, and decreases the chances of bleeding by organically increasing factor VIII and VW Factor levels. 2,3
Steps for Living 4 recommends three types of exercise and activity for those with bleeding disorders to work toward optimal body health:
strength training
aerobic exercise
balance and flexibility training
Hiking meets all three of these recommendations 5! Added bonuses are that you don't need to pay for a gym membership and can enjoy time with family or friends!
Using the quadriceps muscles when hiking on hills increases strength and helps to maintain bone density. Navigating obstacles on the ground enables you to improve your balance. You burn calories while hiking without putting too much strain on your joints. Time in the refreshing green space of the woods has the added benefits of improving sleep and reducing anxiety and depression. Kampert expertly reviews all of this in the 9 Benefits of Hiking5.
How to enjoy the scavenger hunt game with birds and Merlin Bird ID
These directions are less complicated than they look. They are a combination of instructions for playing the scavenger hunt with the birds as prey (you may have Birds OF Prey on your scavenger hunt list!) and instructions for using the free Merlin Bird ID app for the scavenger hunt game.
First, decide on your group size
decide on your team size: individual people, small teams – such as a child and adult paired, or groups, or just your one group as a family or couple's outing
define a length of time over which the scavenger hunt will take place, such as 30 minutes
at least one person on each team should have a phone with the free Merlin Bird ID app
each team needs a scorekeeper to record the birds found by themselves and their team membersTo start
all players stand quietly together while the phone users run Merlin Sound ID to record the bird calls for about two minutes and watch the marvel of Merlin Sound ID8 work its magic
as Merlin Sound ID senses a bird call, Merlin will give the bird call its best match to a bird species and magically list the bird species
once the red "stop" button is hit, the recording will stop, and the list of birds Merlin Bird ID sensed will be saved – note the recording is date and time-stamped
compare the lists among phones to check that they are similar; the lists do not need to be exact matches, as the main purpose is to have fun (if they are way off, record again to have a fairly level playing field)
the scorekeeper creates their list from the Merlin Sound ID matches
Teammates – obtain and learn your scavenger hunt birds
while comparing Merlin Sound ID results, note that each bird listed has a small image of the bird, and there is a dropdown arrow
select a dropdown arrow

a list of recordings of various calls the bird makes appears
at the bottom of the calls list is a details selection; press this to see several images of the identified bird: male, female, juvenile, and more
information appears bout favorite bird habitats where players will most likely spot the bird, such as high in the tree canopy, low-lying brush, reeds by a pond, or tall meadow grasses
let everyone on the team see these pictures and bird habitats

team members can take screenshots of the scorekeeper's list or the Merlin Sound ID list
Have fun on the scavenger hunt!
now, using the binoculars, the list of birds Merlin ID'd, along with their photos and information about their favorite habitats, find those birds
if team members have Merlin Bird ID on their phone, they can run Merlin Sound ID to hone in on the birds on the list – it's pretty spectacular to watch Merlin Sound ID in action

avoid playing bird call recordings, as they can disrupt the birds and create unintended consequences 9

as a team spots birds on the game list, the team scorekeeper records the visual bird IDs
your team is now working down your scavenger hunt list

the birds will chatter and hide, adding to the challenge and fun
the thrill of victory when they are spotted is contagious
And the winner is…
at the end of the allotted time, the teams gather in the original starting area and compare lists to see which team visually identified the most birds on the scavenger hunt game list
consider adding to the fun with teams picking outrageous names for themselves, such as Fabulous Finches or T-Rex Chickadees (birds are dinosaurs!)
Some notes (pun intended) on hiking and finding birds
The more you use Merlin Sound ID, your ear for bird calls will improve. After a few outings, you might be surprised by what you can recognize.
Feel free to adapt this game, birdwatching and hiking, to whatever works for you. The point is to get outdoors and have fun; learn about our fine-feathered friends while enjoying a good hike and beautiful local resources.
It is important enough to share again that Earth and Sky published an article about a study showing that bird song recordings can harm birds. It is vital to avoid playing bird calls around the birds, as there is a risk of unintended consequences, such as a bird leaving behind a nest 9.
Keep it safe
The day and memories will be more fun through the effort to keep it injury-free and preparation for the unexpected. This effort is vital for everyone, particularly those with bleeding disorders.
Here are some simple measures to take: 1, 5
watch your path for tripping hazards while moving
avoid walking while looking up into the trees
avoid sudden stops with people directly behind you; instead, step to the side
avoid steep paths with steep inclines and a lot of loose debris
use a walking stick to help maintain balance
wear the right shoes for the terrain
apply sunscreen to avoid sunburn
check the weather and dress appropriately
let someone else know where you are going
have at least three people on the hike in case of injury: one to stay with the injured person, one to go for help
pack personal supplies such as factor, a whistle, snacks, an extra shirt
hydrate well before, during, and after your hike to prevent dehydration and sore muscles
Treating sore muscles and minor injuries 10,11
avoid taking ibuprofen, naproxen, aspirin, or other non-steroidal anti-inflammatory medications
if cleared by your doctor, acetaminophen (Tylenol) can help with discomfort
use Rest Ice Compression and Elevation, or the RICE protocol, for minor injuries
if swelling, pain, numbness, or other discomfort continue, consider evaluation for a bleed by your Hemophilia Treatment Center or hematologist
avoid ignoring possible bleeding; contact your Hemophilia Treatment Center or hematologist if you have an injury and suspect a bleed into your joint or muscle – protecting joint health is essential
Local places with great trails and lots of birds willing to play
There are many options in addition to the following list; these are some tried and true suggestions. Enjoy the day!
Wintergreen Gorge
3399 Cooper Rd between Station and Shannon in Harborcreek Township, Northwestern PA
The reviews of Wintergreen Gorge are off the charts; it is chock-full of habitats attractive to birds. The trail at Wintergreen Gorge is not overwhelming and packs a lot to see in its doable 1.2 miles12.
Presque Ilse State Park, Northwestern Pennsylvania
Route 832 North
Birdwatching Magazine lists Presque Ilse State Park (SP) as one of the top places in the US to go birdwatching 14. The incredible birds of Presque Isle SP include shorebirds that migrate from beyond the Arctic Circle to the Southernmost reaches of South America and back again! Presque Isle SP features 11 miles of trails detailed in Hiking Trails at Presque Isle to help you plan your day.
Moraine State Park, located in Central Western Pennsylvania
Moraine State Park is near the crossroads of I-79 and I-80.
The gently rolling hills, lush forests, and sparkling waters disguise a land that has the effects of continental glaciers and mineral extraction (DCNR 8).
Moraine State Park has many beautiful places to see birds Moraine SP Birding Hotspots, with several easy trails through wetlands, woods, meadows, and along the lakeshore. Hiking trails at Moraine SP link describe individual trails and their difficulty level.
Moraine State Park Trail Map (PDF)
Powder Mill Nature Reserve, located in the Laurel Highlands
1795 Route 381, Rector, PA 15677
Powdermill Nature Reserve is part of the Carnegie Museum of Natural History, serving as an environmental research center. The nature reserve is 55 miles southeast of Pittsburgh. It has over 2200 acres of various wildlife habitats attractive to birds, such as woods, meadows, streams, and ponds. The nature reserve hosts an informative, guided bird walk every Saturday morning; and several other guided and educational events. Powdermill is a great place to spend a fun-filled day outdoors with the family Visit Powdermill Nature Reserve9 .
Admission to Powdermill Nature Reserve is free. Hiking Trail Map
Beechwood Farms Nature Reserve, Audubon Society of Western Pennsylvania (ASWP)
614 Dorseyville Road, Pittsburgh, PA 15238
Beechwood Farms is compact and not overwhelming, with 5 miles of well-marked hiking trails with various terrains. These trails go through and around diverse bird habitats. Beechwood Farms holds several educational programs throughout the year. Beechwood Farms trail-map
Racoon Creek State Park – located in Southern Beaver County of Southwestern PA, featuring 44 miles of hiking trails; access the park from the east and west on US 30 or from the north and south on PA 18, which passes directly through the park. Birds abound at Racoon Creek State Park Wildlife at Racoon Creek SP link offers a guide to finding the most birds.
The park offers a wide variety of hiking options to meet the needs of the casual day hiker and the overnight backpacker looking for a challenge within a wilderness setting. Also, it offers biking, horseback riding, and cross-country skiing (Racoon Creek SP10 ).
Racoon Creek State Park includes a wildflower reserve and several educational activities – check out the website at Racoon Creek SP. The hiking trails are well-described at Racoon Creek SP Hiking; Raccoon Creek State Park Trail Map (PDF)
The birds are waiting for you to come out and play!
References
Shaffer K. Hiking Safety Tips: Staying Safe on the Trail. Hemophilia Federation of America. Published July 30, 2015. Accessed March 30, 2023. https://www.hemophiliafed.org/hiking-safety-tips-staying-safe-on-the-trail/
Biasoli C, Baldacci E, Coppola A, et al. Promoting physical activity in people with haemophilia: the MEMO (Movement for persons with haEMOphilia) expert consensus project. Blood Transfusion. 2022;20(1). doi:10.2450/2021.0138-20
Paczuski R, Cieslicka M. The moderate physical exercise significantly increases von Willebrand's factor's activity and concentration in the blood. Polish Annals of Medicine. 2013;20(2):100-105. doi:10.1016/j.poamed.2013.09.008
Physical Activity. Steps for Living. Published September 20, 2013. Accessed March 29, 2023. https://stepsforliving.hemophilia.org/next-step-kids/maintaining-a-healthy-body-kids/physical-activity-kids
schneik4. 9 Benefits of Hiking. Cleveland Clinic. Published November 30, 2022. Accessed April 2, 2023. https://health.clevelandclinic.org/9-benefits-of-hiking/
National Hemophilia Foundation. Exercise and Activity Options. Steps for Living. Published September 4, 2013. Accessed April 2, 2023. https://stepsforliving.hemophilia.org/step-out/wellness-and-prevention/exercise-and-activity-options
Cornell University. Merlin Bird ID – Home. Merlin Bird ID – Free, instant bird identification help and guide for thousands of birds. Accessed March 28, 2023. https://merlin.allaboutbirds.org/
Identify Bird Songs and Calls with Sound ID. Merlin Bird ID – Free, instant bird identification help and guide for thousands of birds. Accessed March 28, 2023. https://merlin.allaboutbirds.org/sound-id/
https:/\/earthsky.org\/author\/shireengonzaga\/#author. Birdsong recordings harm birds says experts. EarthSky | Updates on your cosmos and world. Published October 23, 2013. Accessed March 30, 2023. https://earthsky.org/earth/birding-by-birdsong-recordings-harms-birds/
Identifying Types of Bleeds. Steps for Living. Published June 20, 2013. Accessed March 30, 2023. https://stepsforliving.hemophilia.org/basics-of-bleeding-disorders/identifying-types-of-bleeds
Pain Management. Steps for Living. Published August 14, 2013. Accessed March 30, 2023. https://stepsforliving.hemophilia.org/step-out/non-factor-treatment/pain-management
gregeriemultimediacom. Wintergreen Gorge. Greater Erie Regional Trails. Published December 1, 2017. Accessed March 30, 2023. https://erietrails.org/wintergreen-gorge/
Pennsylvania Department of Conservation and Natural Resources. Hiking at Presque Isle State Park. Hiking at Presque Isle State Park. Accessed March 30, 2023. https://www.dcnr.pa.gov/StateParks/FindAPark/PresqueIsleStatePark/Pages/Hiking.aspx
Pennsylvania Department of Conservation and Resources. Wildlife Watching at Presque Isle State Park. DCNR. Accessed March 30, 2023. https://www.dcnr.pa.gov/StateParks/FindAPark/PresqueIsleStatePark/Pages/WildlifeWatching.aspx
Pennsylvania Department of Conservation and Resources. Wildlife Watching. DCNR. Accessed April 1, 2023. https://www.dcnr.pa.gov/StateParks/FindAPark/MoraineStatePark/Pages/WildlifeWatching.aspx
Pennsylvania Department of Conservation and Resources. Hiking at Moraine State Park. DCNR. Accessed April 1, 2023. https://www.dcnr.pa.gov/StateParks/FindAPark/MoraineStatePark/Pages/Hiking.aspx
Carnegie Institute. Game Night at Powdermill Nature Reserve. Powder Mill Nature Reserve. Accessed March 30, 2023. https://carnegiemnh.org/visit-powdermill/
Audubon Society Western PA. Beechwood Farms Nature Reserve. Audubon Society of Western PA. Accessed April 2, 2023. http://www.aswp.org/pages/beechwood
State of Pennsylvania Department of Conservation and Natural Resources. Wildlife Watching at Raccoon Creek State Park. DCNR. Accessed April 2, 2023. https://www.dcnr.pa.gov/StateParks/FindAPark/RaccoonCreekStatePark/Pages/WildlifeWatching.aspx
Pennsylvania Department of Conservation and Natural Resources. Hiking at Raccoon Creek State Park. DCNR. Accessed April 2, 2023. https://www.dcnr.pa.gov/StateParks/FindAPark/RaccoonCreekStatePark/Pages/Hiking.aspx
Pennsylvania Department of Conservation and Natural Resources . Raccoon Creek State Park. DCNR. Accessed April 2, 2023. https://www.dcnr.pa.gov/StateParks/FindAPark/RaccoonCreekStatePark/Pages/default.aspx