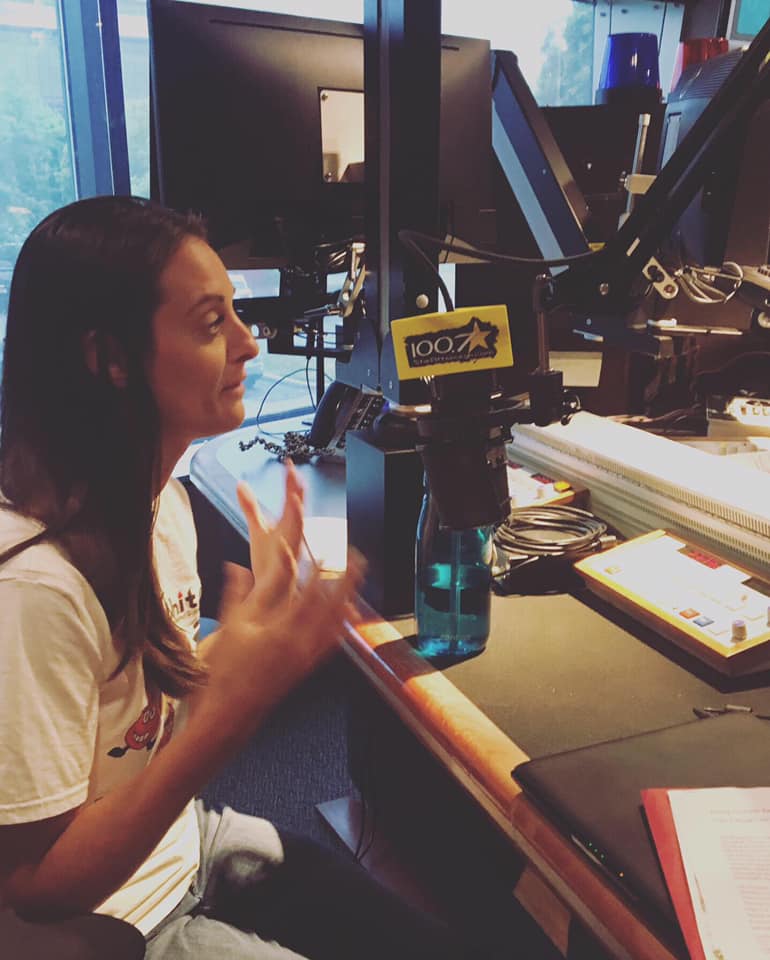 On August 14th, Kara, Jessica, and Mindy Perry-Stern, the 2019 Walk Chair, made an appearance on Wish 100.7 FM! They were interviewed by Kelly and talked about the bleeding disorders community, the Run for Their Lives 5K, the 7th semi-annual cornhole tournment, and of course, the Walk!
While the interview only lasted about 2 minutes, Mindy was able to share her son's story. Ryker is a 1 year old and was diagnosed with sever hemophilia A. She shared some of her families own struggles raising Ryker, such as problems with teething and mouth bleeds. Jessica shared a little information about what goes on at the walk and how you can register to help families in Western PA affected by a bleeding disorder.
Check out the Star 100.7  FM interview with Kelly below! This interview was recorded and aired on August 13th. Kelly invited the ladies back in November to talk about Take A Bough and raffle off a free pair of tickets to the wine-tasting! Great job ladies!