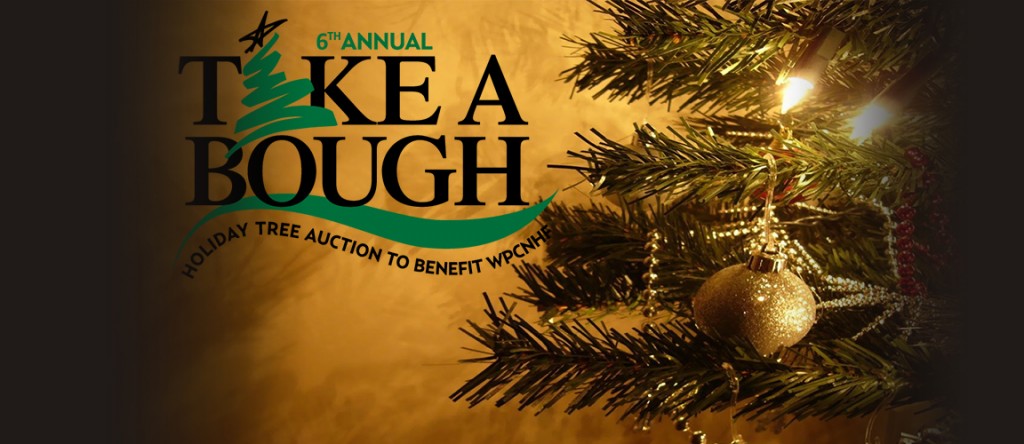 WPCNHF's 6th Annual
 Take A Bough Holiday Auction
Volunteers Needed
Volunteer
We are in need of volunteers to help us clean and pack up trees on 
Monday, November 23rd
from 
5pm-9pm and Tuesday, November 24th from 9am-4pm
.  If you are able to help out please sign up
here
or contact Kara at
kara@wpcnhf.org
or 724-741-6060.
Donate
We are currently accepting donations of trees, wreaths, table top displays, ornaments, and holiday decor for Take A Bough. If you would like to donate please contact Kara at
kara@wpcnhf.org
 or 724-741-6160 to plan the pick up or delivery of your donation. We would like to receive all donations by November 12th.
Join Us
Friday, November 20th (9 am-9 pm) 
Join Aladdin, Prince Charming, Rapunzel, Belle, Elsa, and Anna as they sing Christmas Carols from 5pm-7pm! 
Saturday, November 21st (9 am-2pm)
Performance by Dance Mechanics 9:30am
Performance by Siri's School of Performing Arts 1:30pm 
or Sunday, November 22nd (by appointment) 
You can also bid on the items online from Friday, November 20th at 9am through Monday, November 23rd at 8:30pm by visiting  
http://501Auctions.com/TAB 
.
Final Night Reception
The Final Reception will be held at The Hard Rock Café from 6:30 to 8:30 on the evening of Monday, November 23rd.  Dinner will be served including a tomato soup shooters bar, a pierogis station, and a s'mores bar. There will be live entertainment by singer Nina Sainato.
Tickets for the Final Reception on Monday, November 23, at The Hard Rock Cafe are available for $75 per person.  You can purchase tickets to the final event 
here
 or by calling the Chapter office at 724-741-6160.