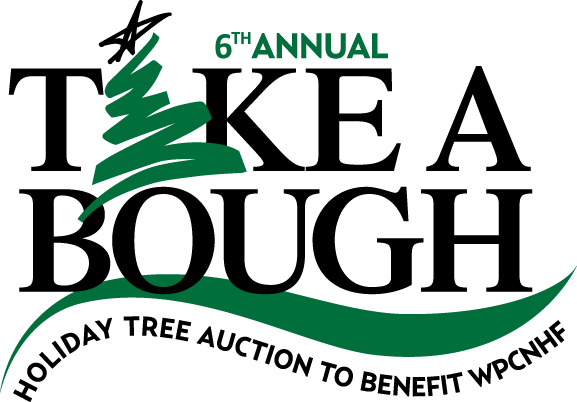 The 6th and Final Take A Bough was held at the Shops at Station Square, November 20th through the 23rd.  It was an exciting year f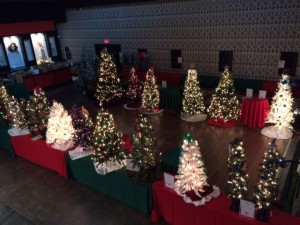 or the Chapter, as we raised nearly $50,000!  We are extremely grateful for the donations we received from our Chapter members, our partner organizations, and other donors who offered their support.
Planning and preparation for the 6th Annual Take A Bough began months prior to the event! We could not have done it without the hard work and dedication of our volunteer planning committee. Special thanks to the following committee members: Nora Latcovich, Dawn Rotellini, Diane Standish, Maria Steele Voms Stein, Heather Kosto, Susan Eyrolles, Debbie Lowery, and Laureen Temple.
From November 1
3th through 18th, volunteers helped transform a former nightclub into a holiday extravaganza by setting up over 100 trees, wreaths and tabletop displays donated by individuals and businesses from all over Western Pennsylvania.  Thank you to all the volunteers who helped including volunteers from Cigna Healthcare, Highmark Insurance, Bank of America, and Seneca Valley's JROTC students.
From November 20-23, the event was open to the public. Hundreds of people passed through the display throughout the weekend. On Friday we even had a special visit from Elsa, Anna, Aladdin, and Jasmine!  On Saturday we had two very special dance groups visit Take A Bough!  In the morning the students from Dance Mechanics performed a dance routine to Rockin around the Christmas Tree.  In the afternoon the very talented students from Siri's School of Performing Arts put on a spectacular show with acrobatics and a kick line!  A raffle for a $500 "Done in a Day" gift card tree was offered for $10/ticket and helped us raise nearly $1,000!
The event ended on November 23rd with a beautiful Donor Reception at the Hard Rock Café. Christmas music was sung by the talented Nina Sainato while attendees enjoyed a custom pierogi station and a build your own s'more bar. Successful fundraisers like Take A Bough allow the Chapter to continue to carry out the mission of enriching the lives of those with bleeding disorders in Western Pennsylvania and respond to the needs of the community in a dynamic environment.
WPCNHF would like to thank all who sponsored the event, donated items, and all who volunteered their time to help make the event such a resounding success!