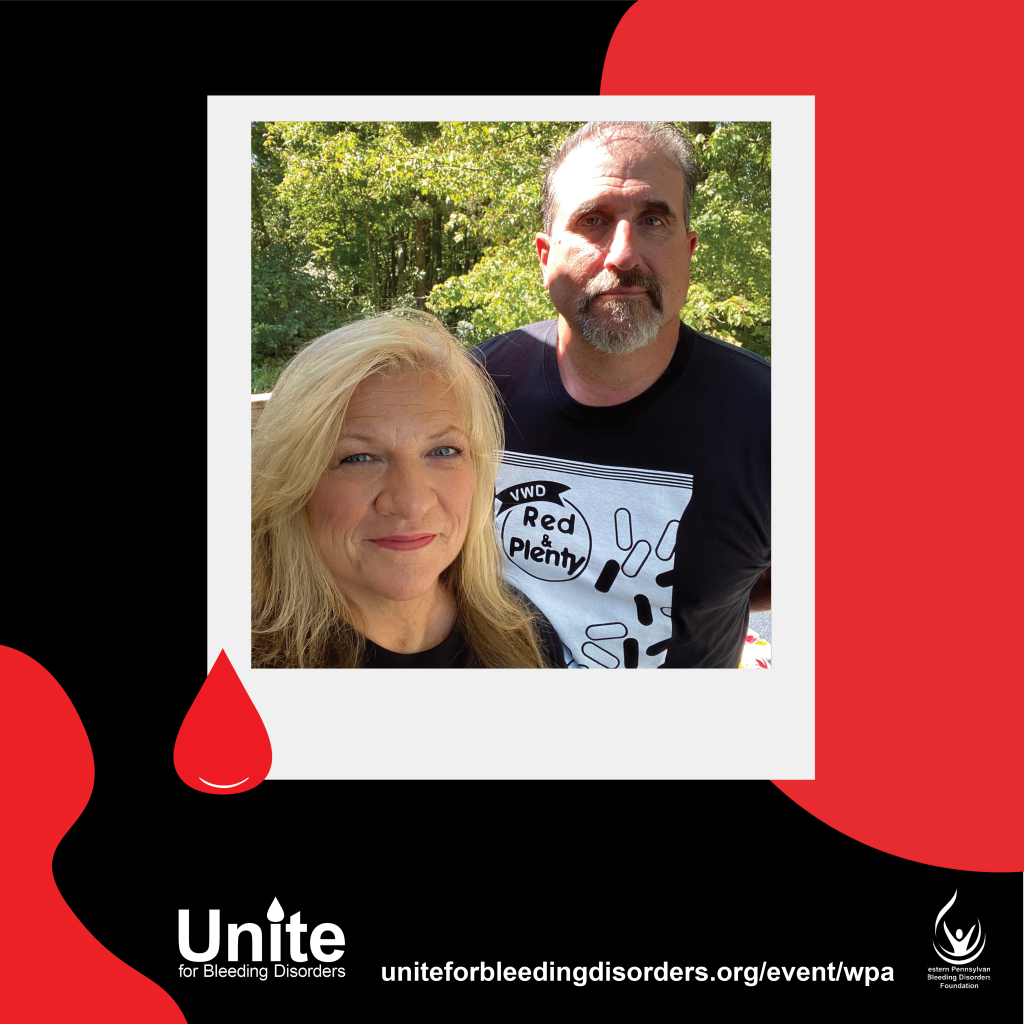 Team Red N' Plenty is made up of Tracy, the team's captain, and her amazing family! They walk to raise awareness for all bleeding disorders and help increase diagnosis. Tracy's son was diagnosed with von Willebrand Disease (VWD) when he was in elementary school. Soon after, Tracy and her daughter were also tested and diagnosed with VWD.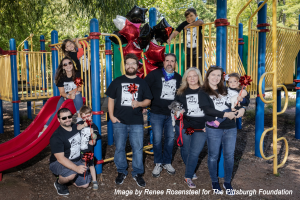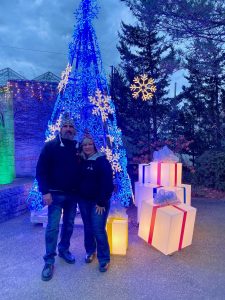 Tracy was in her mid-thirties when she was finally diagnosed with a bleeding disorder. "Initially when I was diagnosed, it was like this whole world opened up to answering questions I had for thirty some years," she says. "With prolonged bleeding after surgeries, dental work, and incredibly, horribly long menstruation cycles, it was such an eye opener. It almost made me happy to receive the diagnosis and understand that I wasn't a freak of nature and there was treatment available for me."
Von Willebrand disease (VWD) is a blood disorder in which the blood does not clot properly. Blood contains many proteins that help the blood clot when needed. One of these proteins is called von Willebrand factor (VWF). People with VWD either have a low level of VWF in their blood or the VWF protein doesn't work the way it should.
Immediately after Tracy and her family were diagnosed at the Hemophilia Center of Western Pennsylvania (HCWP), they told her about the support and resources available at the Western Pennsylvania Bleeding Disorders Foundation (WPBDF). WPBDF became a place that Tracy and her family could ask questions and increase the tools in their tool belt.
This year will be Red N' Plenty's 8th year walking at the Unite for Bleeding Disorders Walk. "What got us to initially want to participate was when I was at an emergency room, and I needed to have DDAVP. The emergency room doctor asked me why I was even there and what DDAVP was for. My husband and I looked at each other and knew we needed to do more. Not just go to Chapter events, but we need to get out there and raise awareness," Tracy said.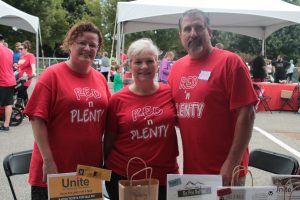 You can find Tracy, and her husband, Bob, at the raffle basket table every year. They volunteer to help sell raffle tickets and Tracy even donates many baskets throughout the year to help raise extra funds for the Foundation.
"Raising money at the walk is important because there are so many things the Foundation does. It's not only helping families, but the outreach, networking, and social events they do throughout the year allows new and old families to receive the education and support they need. All the funding from the walk helps sustain these programs… it's endless," Tracy said.
Her favorite part of the walk is gathering her entire family together and crossing the starting line, surrounded by the bleeding disorders community. On Walk Day, you can see friends, family, and neighbors come together to celebrate their loved ones and make a difference in our community. "We're sticking together. We're all in this together," Tracy says.
Join Team Red N' Plenty and register for the Unite for Bleeding Disorders Walk at:  https://uniteforbleedingdisorders.org/event/wpa
Do you or someone you know have symptoms of a bleeding disorder? Get more information at https://www.betteryouknow.org/