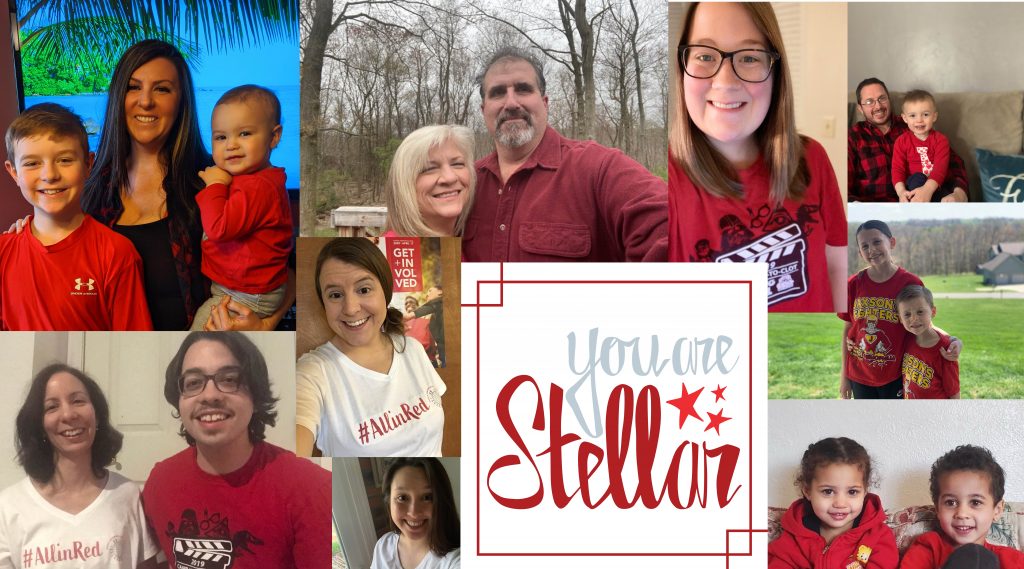 World Hemophilia Day was celebrated on Friday, April 17, 2020. This marked the 30th World Hemophilia Day! Community members shared what the day meant to them by wearing red, lighting red candles, or putting a red light bulb in their porch. Stephanie S. is the mother of a daughter diagnosed with VWD. She said, "Samantha was diagnosed with von Willebrand disease at 18 months old. To us, World Hemophilia Day means support from amazing organizations, doctors, and siblings!"
The theme this year was "Get+Involved" to shine light and reflect on the need to create awareness through action – showing support for people and families living with a bleeding disorder worldwide.
Thank you for celebrating World Hemophilia Day and the #RedTieCampaign with us throughout March and April! Because of you, we raised over $1,500 from over 40 donors!
You have made Bleeding Disorders Awareness month extra special for the WPCNHF. We want to say thank you for being on this incredible ride with us. We will not stop until there is a world without bleeds. Together, the possibilities and endless. ❤️