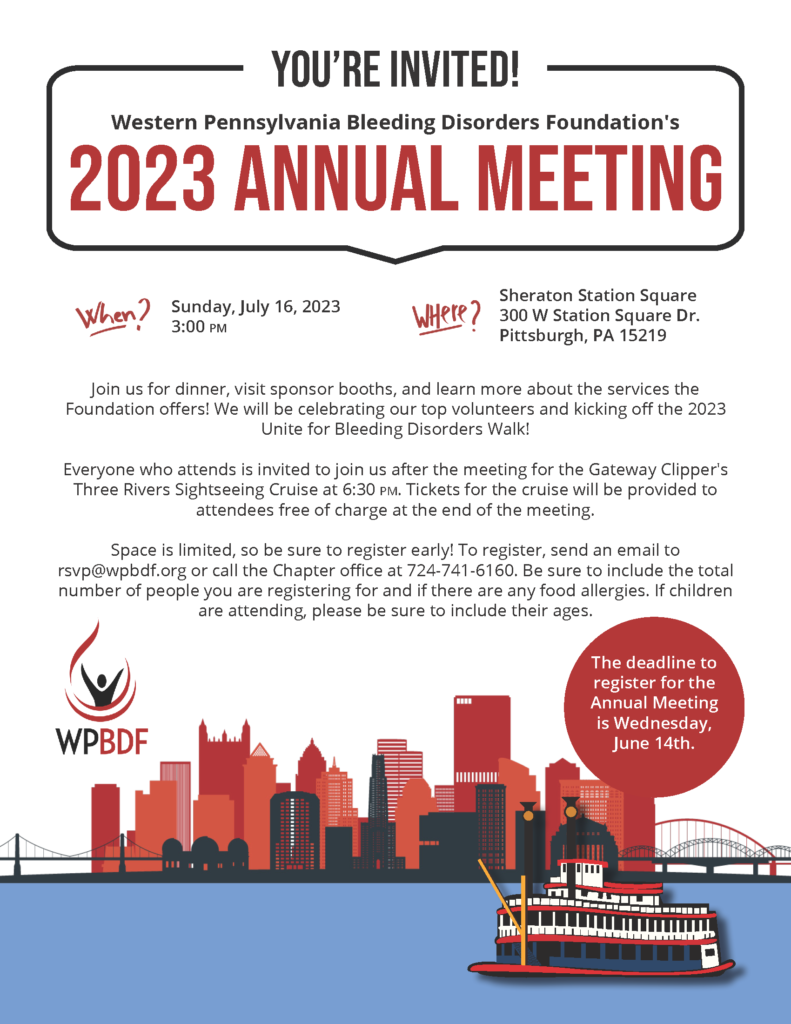 Enjoy dinner, visit sponsor booths, and learn about the WPBDF's services at the Annual Meeting!
Everyone who attends is invited to join us after the meeting for the Gateway Clipper's Three Rivers Sightseeing Cruise at 6:30 pm. Tickets for the cruise will be provided to attendees free of charge at the end of the meeting.
Space is limited, so be sure to register early!
To register, send an email to rsvp@wpbdf.org or call the Chapter office at 724-741-6160.
Be sure to include the total number of people you are registering for and if there are any food allergies. If children are attending, please be sure to include their ages.
The deadline to register for the Annual Meeting is Wednesday, June 14th.