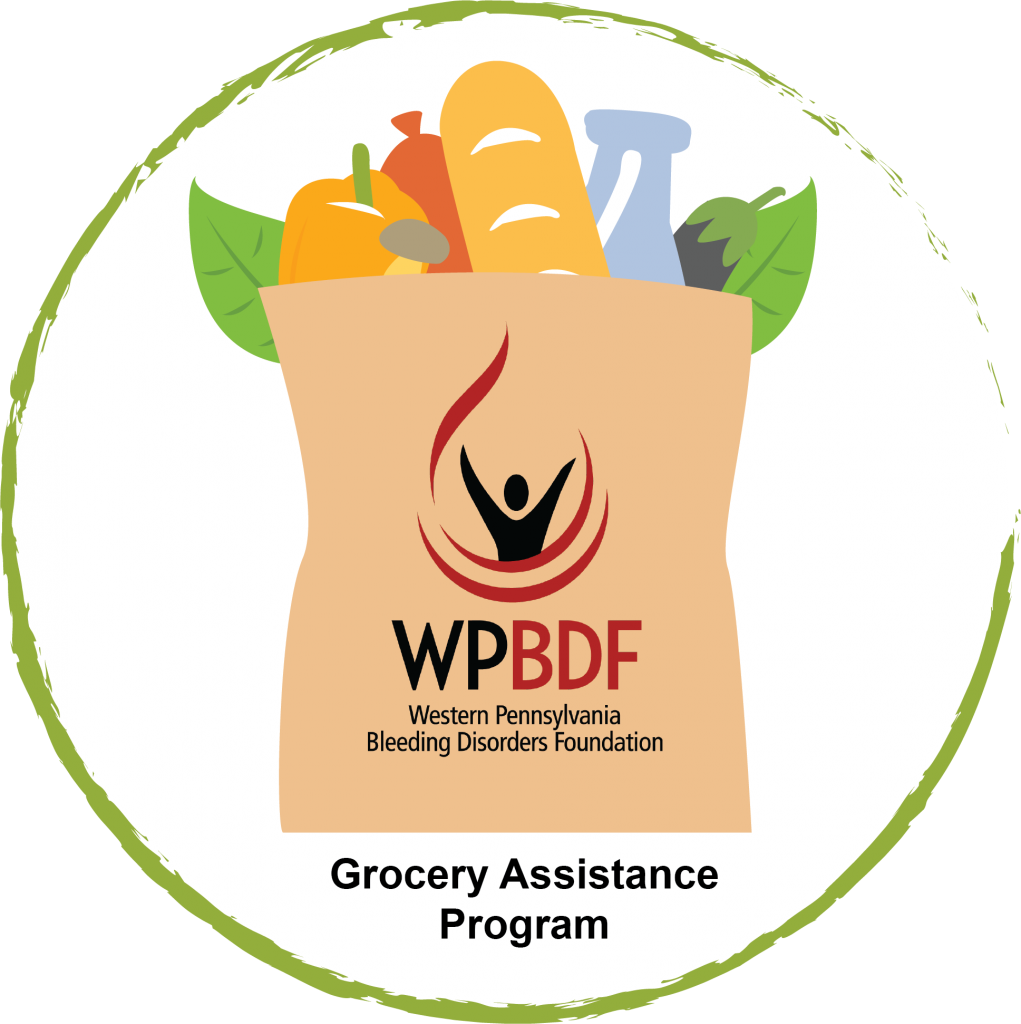 WPBDF's Grocery Assistance Program
The Western Pennsylvania Bleeding Disorders Foundation realizes hardship can strike at any time. We will be continuing to offer a Grocery Assistance Program to anyone in the bleeding disorders community who is struggling with a financial hardship. This fund will provide gift cards for groceries, $100 per family member, up to $400 per family.
 Eligibility:
1.) The applicant is a member of the Western Pennsylvania Bleeding Disorders Foundation with a bleeding disorder or lives in the same physical household as a person with a bleeding disorder.
2.) The household income has significantly decreased and applicant is unable to pay essential household bills.
3.) If the household has already received grocery gift cards from the Fund, and the household is facing food insecurity and needs further assistance, we encourage you to apply again. Applications will be reviewed on a case-by-case basis.
Application Process:
1.) Click here to submit an application online.
2.) Confidential application call: A WPBDF staff member will review the application and call the applicant to confirm information. Staff may also share additional resources that may help the household.
3.)Efficient, effective help: When the application is approved a grocery gift card will be mailed or emailed to applicant for immediate assistance.