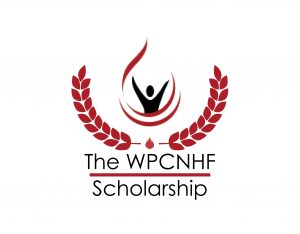 The deadline to apply for the WPCNHF Scholarship is this Friday, June 28th! All applications must be received or postmarked by this date. Late or incomplete applications will not be accepted.
This scholarship is open to any person or immediate family member of a person with hemophilia, von Willebrand Disease, or other inherited bleeding disorder. The person with the bleeding disorder must either be a member of the Chapter, living in one of the 26 counties served by the Chapter, or be a patient of The Hemophilia Center of Western PA. The candidate must provide proof of enrollment in an accredited school or vocational/technical center and must submit a completed application within the established deadline. Only one full award per degree program or course of study will be granted to any individual. Individuals who have received a partial award (less than $2,500) from WPCNHF in the past are welcome to reapply. This is a one time award of $2,500.
For more information about the scholarship criteria and to download the application, please visit https://wpbdf.org/the-wpcnhf-scholarship-2019-2020/.