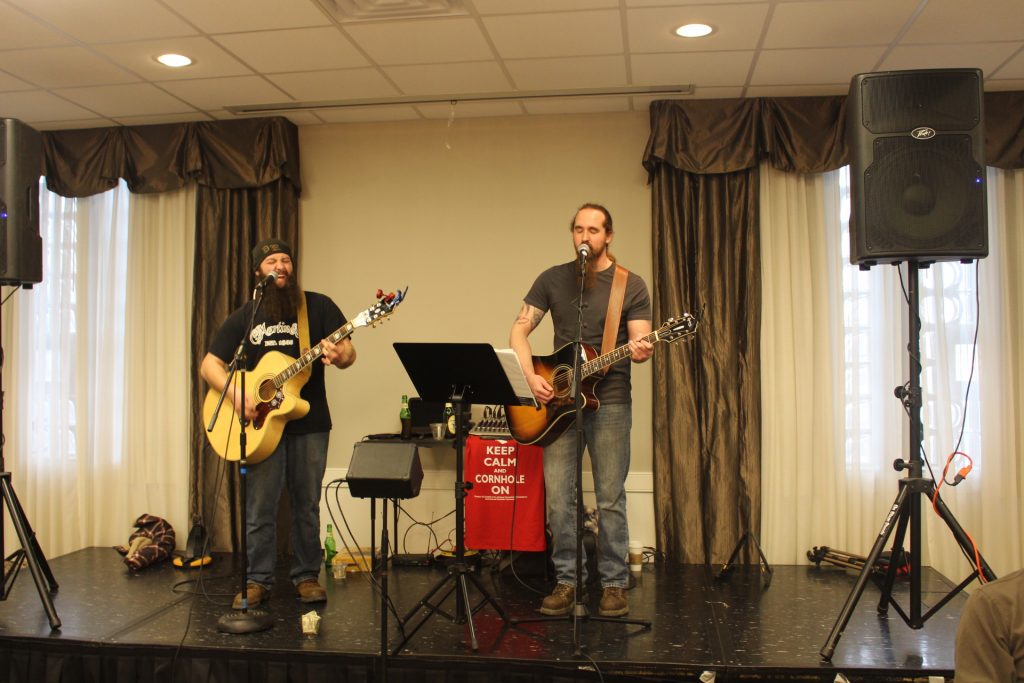 WPCNHF's Second Semi-Annual Cornhole Tournament was held on April 1, 2017 at The Cornerstone at Tonidale. This double elimination tournament was managed by Steel City Cornhole. Warm up and registration started at 1:00pm and the tournament began at 2:00pm. Each participants received an event t-shirt and each participant over 21 years received a drink ticket.
Joe Castellano of Steel City Cornhole did a great job of managing the double elimination tourname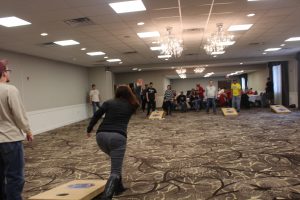 nt. Live music was provided by an incredibly talented duo out of St. Marys, PA, Evan Gerg and Zak Breniman of Dos Beardos. Competition was fierce as 26 teams competed for the grand prize of $500.
Third place and a prize of $100 went to Team Joey & Carlie which consisted of Carlie Edwards and Joey Castellano. Second place and a prize of $200 went to Team Ohio Connection which consisted of Rex Uhrig and Mike Schaffer. First place and the grand prize of $500 went to Team Jeff and Chuck which consisted of Jeff Reynolds and Chuckie Love.
WPCNHF would l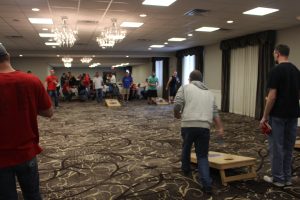 ike to thank everyone who participated in the event, sponsored the event, donated items, and volunteered their time to help make the event a success! Special thanks to Evan and Zak of Dos Beardos, Joe of Steel City Cornhole, Dana and Nikole from The Cornerstone at Tonidale, and our amazing volunteers Allie, Chrissy, and Kaye! Thank you to our sponsors: Corn in the Hole
Sponsor: CSL Behring, Corn on the Cob Sponsors: Bayer Health Care, Novo Nordisk, Pfizer Hemophilia, and Shire. We are excited to report that over $8,000 was raised!  100% of this money will stay local to support the members of the Western PA Chapter of the National Hemophilia Foundation. Please be sure to save the date for WPCNHF's Third Semi-Annual Cornhole Tournament which will be held on Saturday, September 9, 2017 at the North Park Boat House in conjunction with the Hemophilia Walk and Run for Their Lives 5k. We hope to see you there!