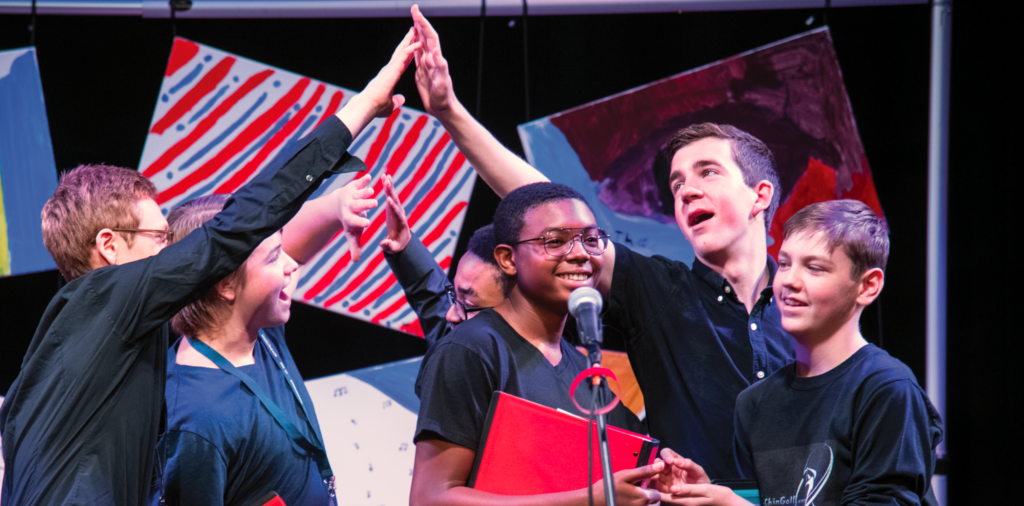 Following the success of the first-ever Breaking Through! Musical Theater Intensive in New York City in 2018 and the nationwide Breaking Through! Chapter Workshops in 2019, Believe Limited is thrilled to announce that the application window for the 2020 Breaking Through! Musical Theater Intensives – to be held in Los Angeles and Chicago – is now open! APPLY here!
The 3-day workshops include sessions on the therapeutic power of self-expression, writing and journaling, visual arts, singing, and performance. Believe Limited's Broadway and bleeding-disorder community mentors empower the teens to express what life with a bleeding disorder means to them, and how to address those challenges through artistic and creative expression. The workshop culminates with a full performance of an original musical written with the workshop teens.
The objective of this ground-breaking program is to provide powerful, engaging education on the healing and therapeutic power of the arts and self-expression. Though the focus will be primarily on singing and performance, we will have trained facilitators conducting breakout sessions on subjects like:
The Impact of Breathing & Relaxation on Pain Management, incl. Breathing Techniques
The Psychosocial Benefits of Communication, incl. Healthy Communication Practices
The Therapeutic Value of Self-Expression in the Arts
This 2020 opportunity is free and open to community teens nationwide. Details and answers to our most common questions can be found on the program's FAQ page.
Apply here!: https://www.breakingthroughhemophilia.com/apply