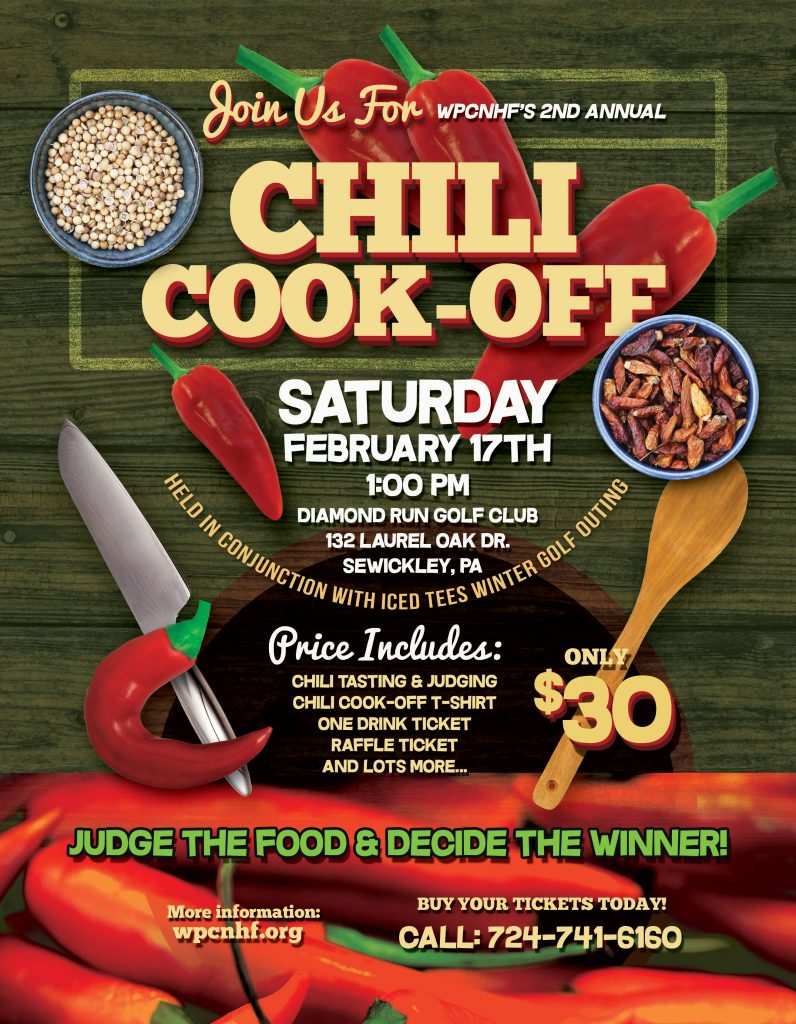 WPCNHF's 2nd Annual Chili Cook-Off will be held immediately following the Iced Tees Winter Golf Outing at 1:00pm. Participants will have the opportunity to taste a variety of different chili recipes and vote for their favorite.
Buy your ticket to attend the Chili Cook-Off Here. All proceeds stay local to support the members of WPCNHF.
Do you have an amazing chili recipe and would like to compete in the contest? Enter for your chance to win $200 and the title of Best Chili Chef in Western PA! Download the registration form here.
Questions?
E-mail Kara at kara@wpcnhf.org or call the Chapter Office at 724-741-6160.