Hearts 4 Hemophilia Calendars for Sale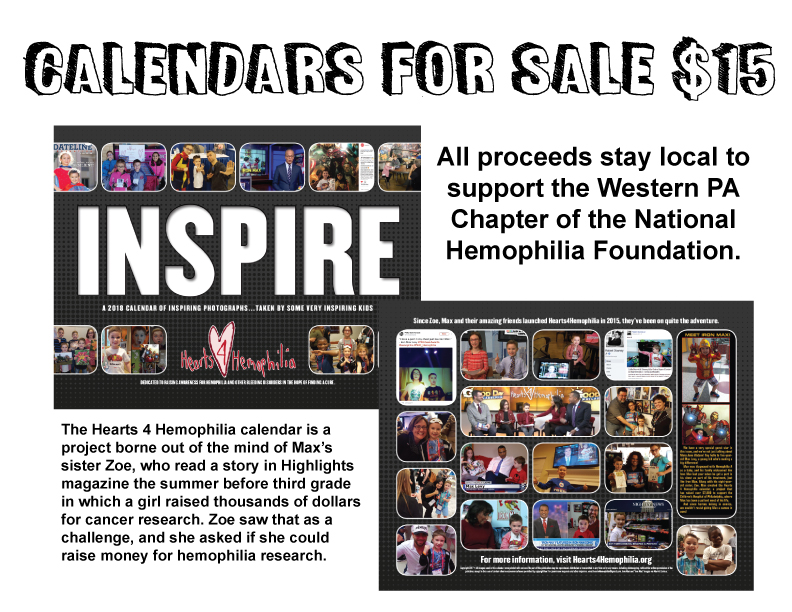 The Western PA Chapter of the National Hemophilia Foundation is selling Hearts 4 Hemophilia Calendars!  The calendars are $15 a piece and can be purchased at the bottom of this page! When you purchase the calendars on this webpage all the proceeds stay local to benefit the Western Pennsylvania Chapter of the National Hemophilia Foundation.  This year's calendar features photos from 34 children, ages 4-12!
The Hearts 4 Hemophilia calendar is a project borne out of the mind of Max's (read about Iron Max here) sister Zoe, who read a story in Highlights magazine the summer before third grade in which a girl raised thousands of dollars for cancer research. Zoe saw that as a ch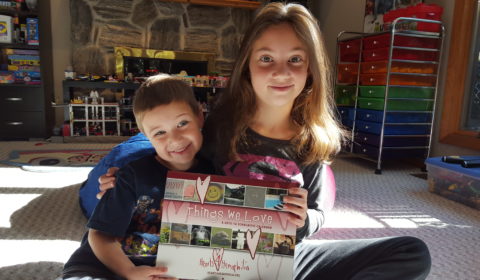 allenge, and she asked if she could raise money for hemophilia research.
You can get your calendars scrolling down and purchasing your calendars below.
If you have any questions about purchasing these calendars you can contact Kara at kara@wpcnhf.org.
Learn more about the calendars at: http://hearts4hemophilia.org/