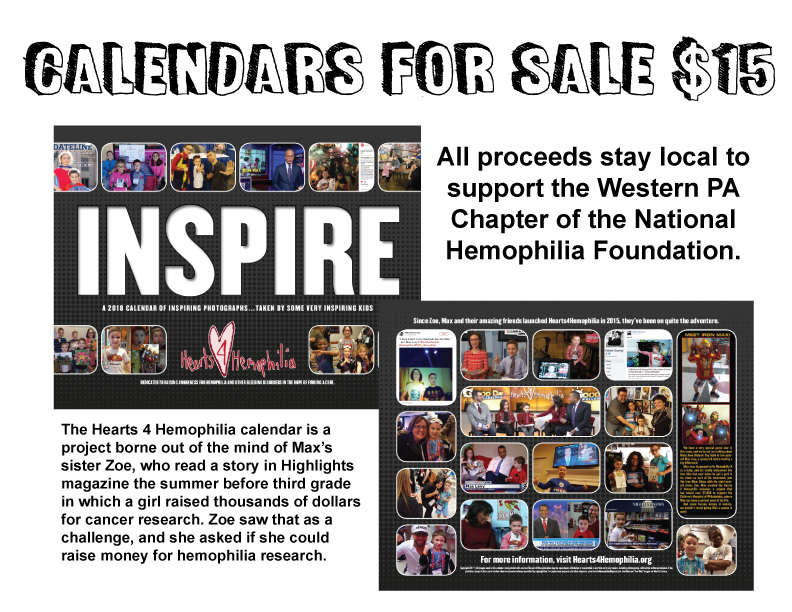 The Western PA Chapter of the National Hemophilia Foundation is selling Hearts 4 Hemophilia Calendars!  The calendars are $15 a piece and can be purchased here. This year's calendar features photos from 34 children, ages 4-12!
The Hearts 4 Hemophilia calendar is a project borne out of the mind of Max's (read about Iron Max here) sister Zoe, who read a story in Highlights magazine the summer before third grade in which a girl raised thousands of dollars for cancer research. Zoe saw that as a ch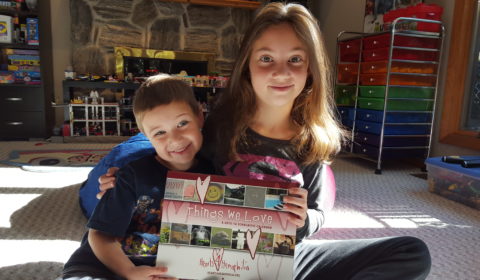 allenge, and she asked if she could raise money for hemophilia research.
If you have any questions about purchasing these calendars you can contact Kara at kara@wpcnhf.org.
Learn more about the calendars at: http://hearts4hemophilia.org/