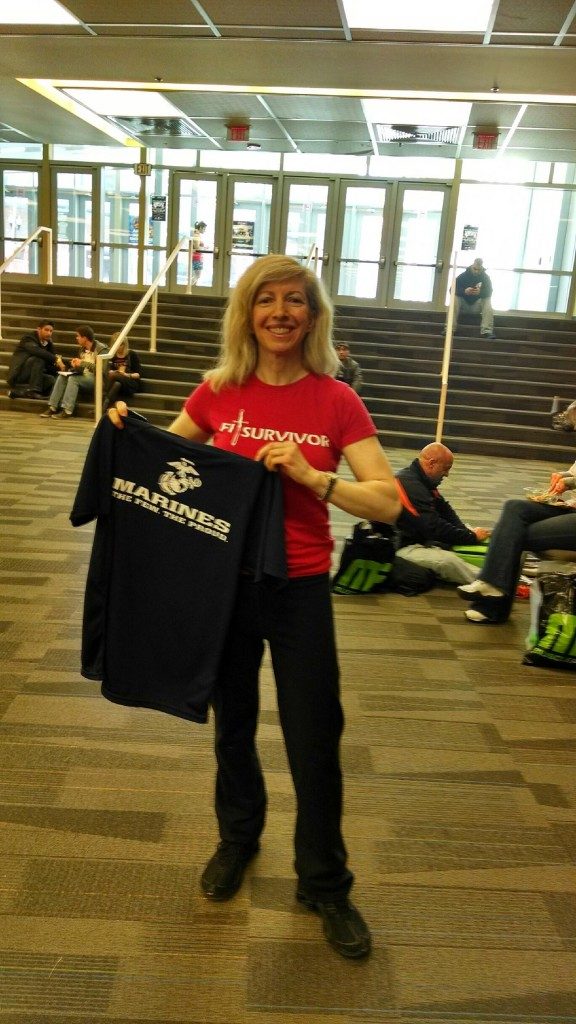 This piece was originally published by the Hemophilia Federation of America (HFA) in May of 2015. We are re-publishing with permission from HFA.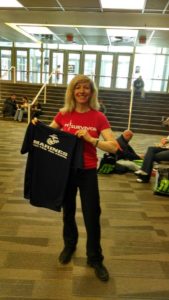 One of the most common bleeding disorders in women is von Willebrand Disease (vWD), which occurs in about 1% of the US population. Heavy bleeding is one of the most common problems women report to their doctors. It affects more than 10 million American women each year. This means that about one out of every five women has heavy menstrual bleeding. Women often live with their symptoms without a diagnosis until a major bleeding event occurs. Lisa describes how a routine tonsillectomy almost cost her life and how she eventually found her way to a diagnosis. Here is Lisa's story:
I was very healthy, active and in great shape when I went in for a routine tonsillectomy during my college years. I never expected this simple procedure to end up a life or death battle. I had the surgery about ten days before Christmas because I had been suffering from a lot of pain in my ears. On Christmas day, I started to bleed. I had my throat cauterized and was sent home. I started to hemorrhage again and this time almost didn't make it to the hospital. I almost bled – out on the way to the emergency room. The ENT specialist ended up working on me all night long to try and save my life. If only I had been diagnosed early on in my life, my bleeding episodes could have been reduced.
At the time of my surgery, the doctors and specialists didn't know how to really explore why I had so many bleeding episodes. I hemorrhaged about twelve to fifteen times. I would bleed every twelve to twenty-four hours just like clockwork.
Eleven years later, when I had better health insurance, I had more extensive blood tests and was finally diagnosed with VWD type 1. Thankfully now I knew what I was dealing with and learned how to live with it. The hard part was over, now it was how to adapt my life accordingly. I know that I am not the only women who has been diagnosed later in life, there are so many other women out there like my situation.
Despite my bleeding disorder, I have always loved and excelled in sports. During junior high school I competed in archery and was advised to train and try out for the Olympics. Due to lack of finances I never made it to the next level so I looked at sports that didn't cost so much and earned my green belt in Shorin – Ryu karate. During my college years I eventually made it to first degree black belt. I had suffered from internal bleeding after my green belt test after getting kicked really hard in the ribs. I coughed up some blood for about a week after and then was ok. I then became interested and started weight training and bodybuilding with the goal of competing. Many weightlifters encouraged me to compete in powerlifting – but I favored bodybuilding. I trained hard and joined a team of competitors called Body Armor.
I started the hardcore fitness regime of bodybuilding style training and fitness dieting. The results were amazing! I got into even better shape and was able to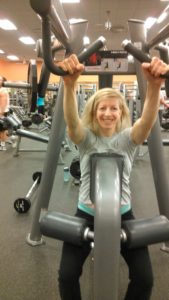 do four National Physique Committee (NPC) shows. It was hard to believe that I had once survived a life threatening bleeding episode and didn't think I'd ever leave the hospital alive! I was now an NPC level athlete with a long way to go. I won a sword for 4th place which has become part of my business logo.
I'm a firm believer in getting into some level of fitness and maintaining it depends on your diagnosis, age and ability. My goal is to motivate others with bleeding disorders to get into better shape. It's even more important for those with health challenges to get into shape. It can help you look and feel better. I have written for both fitness and fashion magazines with the idea of using my own background as an example to others who may have the same or similar experiences or issues. I am also a survivor of stage 1 breast cancer in 2008. I continued to maintain my healthy lifestyle and trained throughout radiation treatment. I am here as proof that there is life after illness!
Lisa N. resides in Pennsylvania. She holds a BA in Psychology. She writes a blog on her website: fitsurvivor.com and has tried out for the American Gladiators television show.