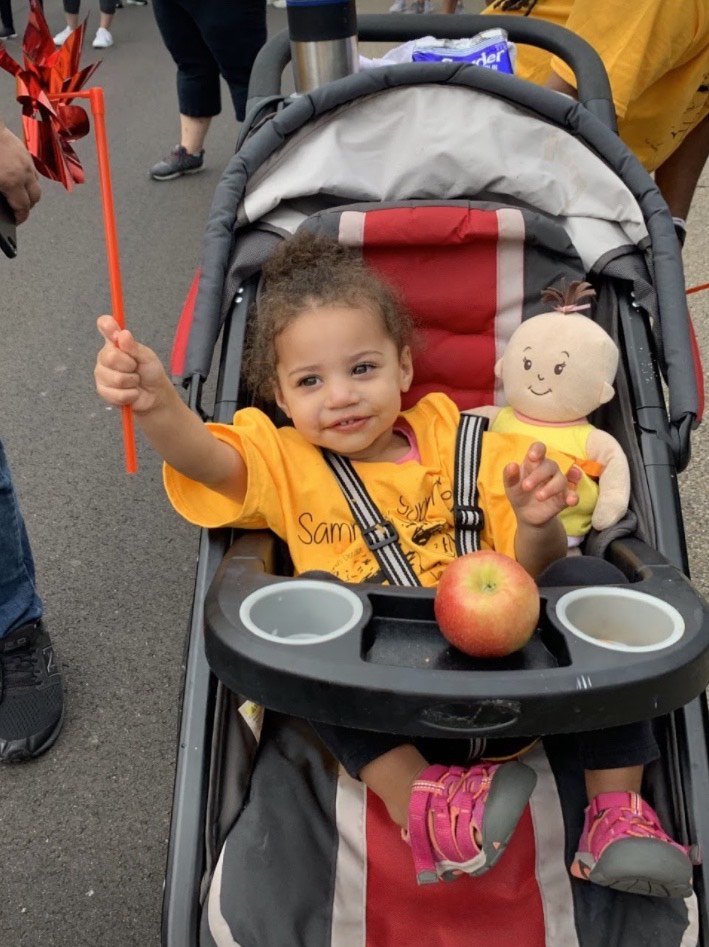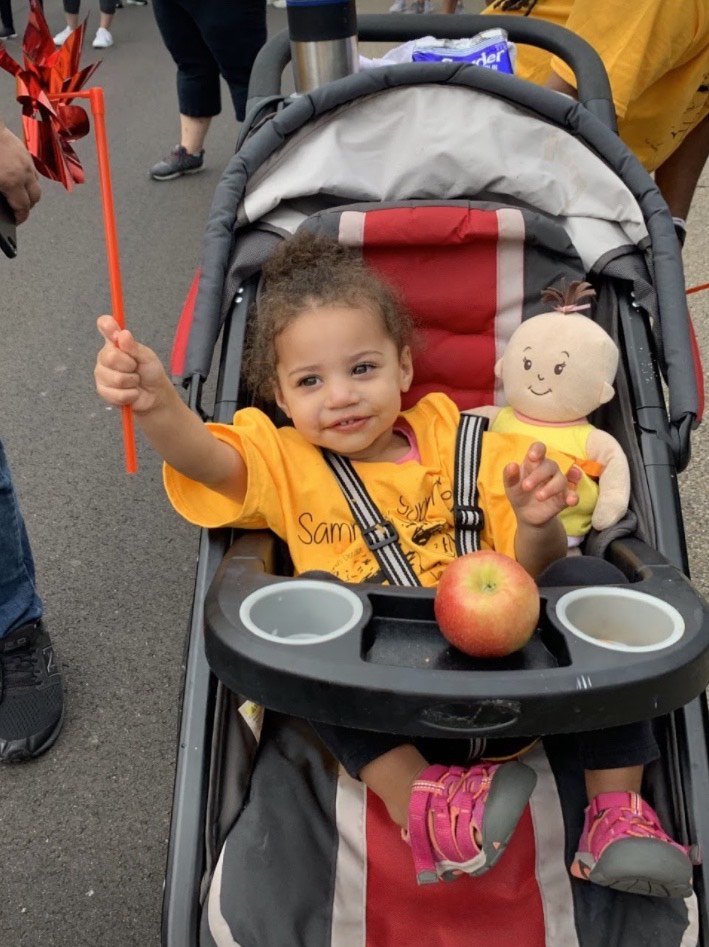 Sammi's Supporters are inspired by three-year old Samantha who is diagnosed with von Willebrand Disease (VWD). At 5 weeks old, her family discovered bruises on her body. After many tests, she was formally diagnosed at 18 months old. Around that time, Samantha's mom, Stephanie, found out she also has VWD and so does her grandmother!
"[I found out about the Chapter] after joining a Facebook group for bleeding disorders. Our first Chapter event was the Walk last year! We learned how supportive the bleeding disorder community is, and generally felt so welcome," Stephanie said.
For Stephanie, the walk gives her the chance to meet other families within our community and build a larger support system. Stephanie adds, "My kids loved going to the Children's Museum event for the New Parent Network. My husband and I learned a lot, and the kids got to meet other kids with bleeding disorders." The money raised at the Walk supports many of the educational programs that help families just like Stephanie's.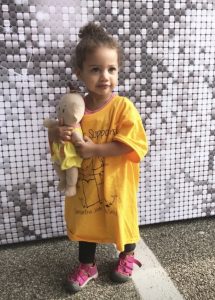 Sammi's Supporter's fundraising goal this year was $150. They have surpassed their goal and raised $218! Last year was the first Walk Sammi's Supporters attended, and they are looking forward to uniting virtually this year! Stephanie said, "I didn't know what to expect at our first walk, but it was so well put together, organized and we felt like a part of the community when we hadn't even met anyone yet!"
You can join Sammi's Supporters on our virtual walk day by registering at uniteforbleedingdisorders.org/event/wpa.