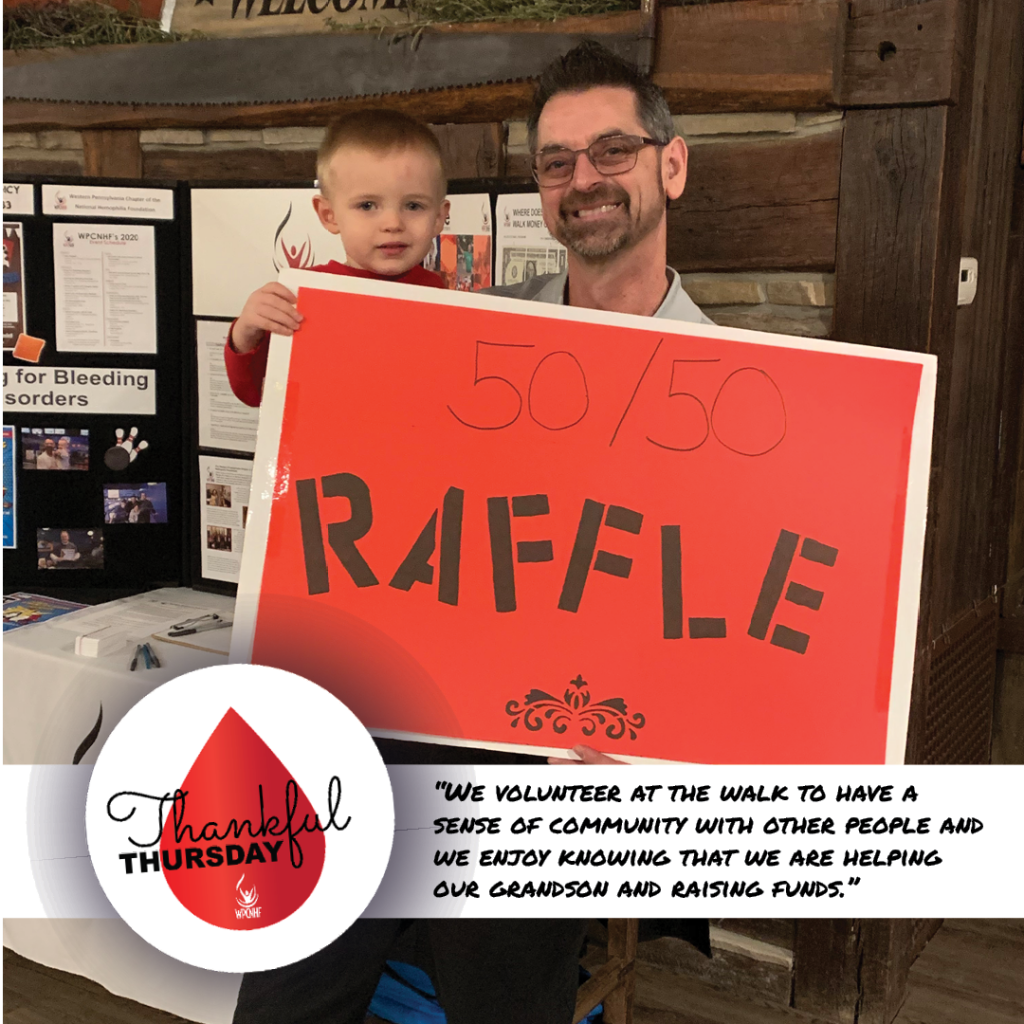 WPCNHF is so thankful for our volunteers, supporters, and donors. We could not create a better world for our bleeding disorders community without them. That's why we would like to shout out the amazing things our community members and donors are doing to support the Chapter through #ThankfulThursday!
This week, we want to say thank you to Mike and Michelle! They have been involved with the Chapter for the last 2 years, volunteering ever since their 2-year-old grandson, Ryker, was 2 months old. Mike says, "My wife and daughter have always volunteered me whether I wanted to or not, so it just kind of fell into place. Volunteering for me is easy and I always enjoy it, so I don't mind."
Both Mike and Michelle dedicate their time to help with many of the Chapter's fundraising events. Their company, M & M Cabinets, always sponsors our Unite for Bleeding Disorders Walk and provided reusable water bottles for all our participants last year! At the walk, Michelle runs our t-shirt contest table and Mike sells 50/50 raffle tickets. They also both volunteered at our 2019 Take A Bough and helped us find a new venue, looked for wineries to provide the tastings, and put together a "Mystery Prize Box" to raise additional funds. Mike and Michelle are hard at work for the Chapter all year long, and we can't thank them enough for their constant support!