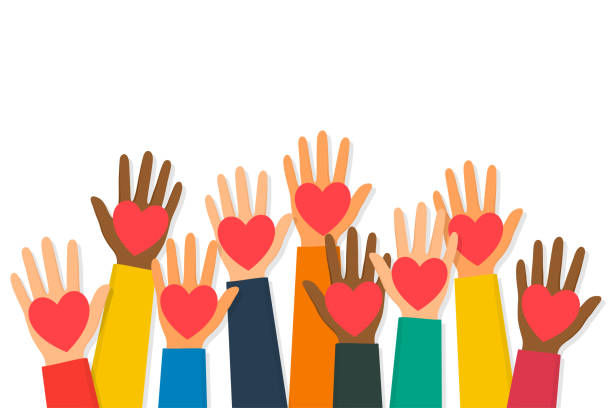 Have you or your family been impacted by the COVID-19 crisis? WPCNHF and your bleeding disorders community are here to help. Below is a list of financial assistance programs and grant programs available. Please be sure to click the links below and check out the eligibility requirements for each program before applying. If you have any questions, please contact the Chapter at info@wpcnhf.org or 724-741-6160.
WPCNHF is here to support you and your family. Please do not hesitate to reach out.
WPCNHF's COVID-19 Grocery Assistance Program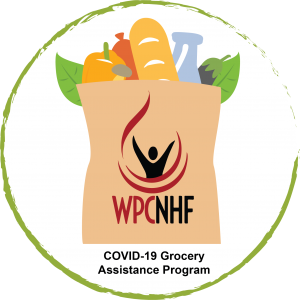 As COVID-19 continues to threaten the livelihood of families in Western PA who are part of the bleeding disorders community, there is a need for additional assistance. In response, we created the WPCNHF COVID-19 Grocery Assistance Program within our Patient Assistance Program.
We are providing grocery gift cards for members of the Western PA Chapter of the National Hemophilia Foundation who are grappling with a significant loss of income due to COVID-19 and need assistance.
Eligibility:
The applicant is a member of the Western PA Chapter of the National Hemophilia Foundation with a bleeding disorder or lives in the same physical household as a person with a bleeding disorder.
The household income has significantly decreased because of the COVID-19 public health crisis.
The household is unable to pay essential household bills because COVID-19 has decreased financial resources.
If the household has already received grocery gift cards from the Fund, and the household is facing food insecurity and needs further assistance, we encourage you to apply again. Applications will be reviewed on a case-by-case basis.
WPCNHF's Patient Assistance Fund

The WPCNHF Patient Assistance Fund is available to help families and individuals in the bleeding disorders community in unusual, emergency situations. It is supported by generous contributions from individuals, foundations, and corporations committed to supporting the bleeding disorders community.
Examples of appropriate grants are for food, utility bills, transportation to treatment, rent support, medical ID jewelry, medical supplies not covered by insurance, knee, elbow, and ankle braces, etc.
WPCNHF Patient Assistance Fund should be used as a payer of last resort and is not meant to be used to remedy chronic financial problems.
If you have any questions contact Janet Barone, Program Director, at 724-741-6160 or 
janet@wpcnhf.org
.
State Assistance Program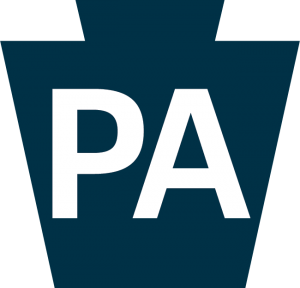 The State Assistance Program is administered by the state Specialty Care Program and the budget renews every year. This program is intended to minimize barriers preventing patients from accessing care of their bleeding disorder. Every situation is unique and the categories that the program can support are broad. There is an application process, and certain income limits must be met; however, these limits are fairly generous. There is a cap on how much a patient can apply for.
Process:
Applications for this program are processed through the Hemophilia Center of Western PA (HCWP). Patients of the HCWP should contact one of the social workers for more information: 412-209-7280
Hemophilia Federation of America's Helping Hands
The Hemophilia Federation of America's (HFA) Helping Hands program provides emergency assistance with urgent basic living expenses (housing and utilities, some transportation related assistance), medically necessary items, and additional resources for people with inhibitors. Additionally, HFA is currently running a dedicated COVID-19 relief fund which provides financial assistance for payment toward one essential household bill.
Process:
For the Emergency Assistance Program, the referrer must be your physician, nurse, social worker, bleeding disorder organization representative, or homecare representative and CANNOT be yourself, your relative, or your employer. Eligible referrers submit a referral through HFA's portal. Patients/Caregivers should expect to have a phone call with an HFA representative as part of the application process.
In addition, a description of drug manufacturer copay programs, product assistance programs, and insurance navigation programs can be found on HFA's Patient Assistance Portal.
Hemophilia Federation of America's Job Readiness Grant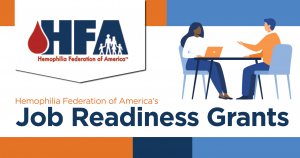 Hoping to get a job that excites you? Looking for a job that can help pay the bills and provide you with the benefits you need to care for your bleeding disorder? Do you want the perfect work-from-home job, but you don't have the right skills on your resume yet? HFA's new Job Readiness Grant program may help you overcome what's standing between you and the job you want. A Job Readiness Grant can help cover the cost of a technical training or certification course, up to $500, for an adult with a bleeding disorder age 18-64. Gaining a technical skill or certification may set you apart from other job applicants.
The deadline to apply for a grant is April 15th.