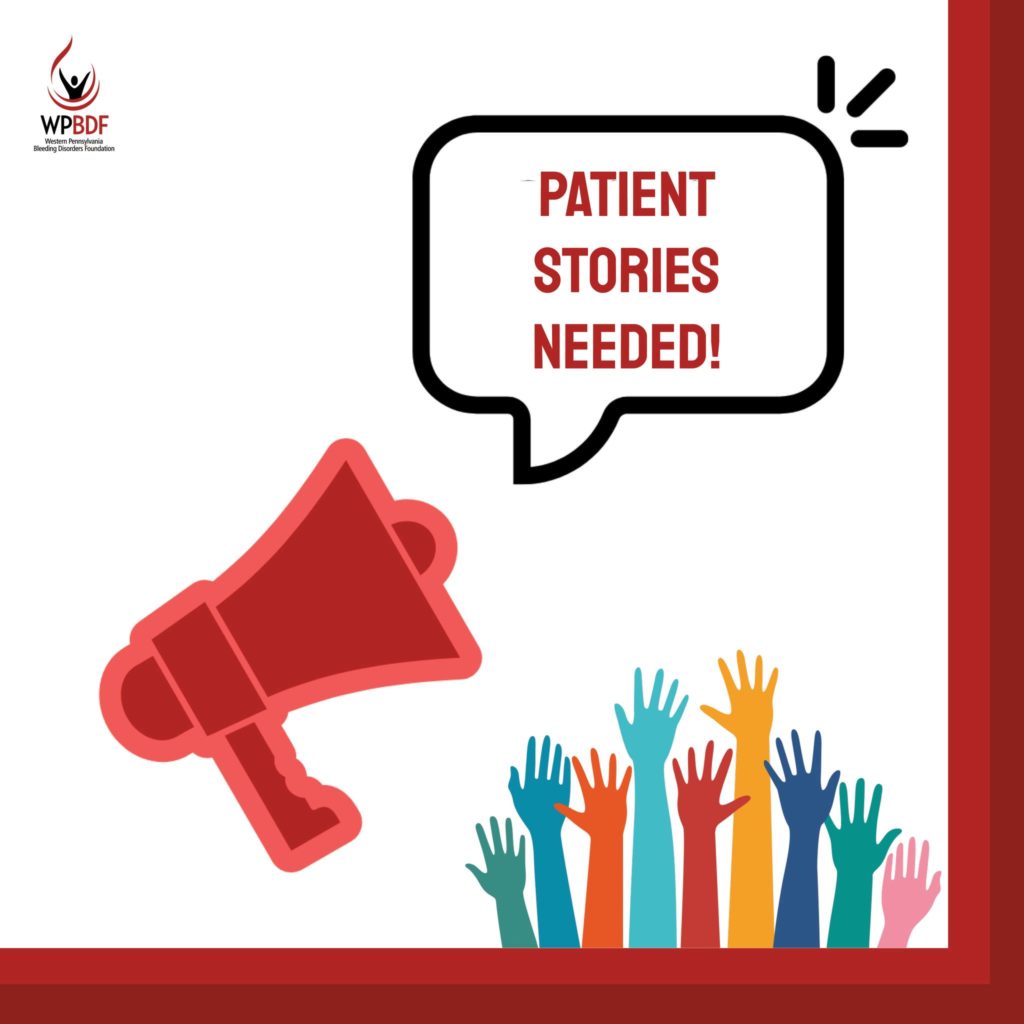 As you might know, Pennsylvania's Medicaid program has a Preferred Drug List. Not all products used to treat bleeding disorders are on the preferred drug list. If a doctor wants to prescribe a medication that is on the non-preferred list, they need to seek authorization and may or may not receive approval from the insurance company. We advocate for open access or for every FDA Approved product for treating bleeding disorders to be placed on the preferred drug list.
We are looking for patient stories to illustrate why it's important for doctors and their patients to have access to the full range of FDA approved products for treating bleeding disorders. The most powerful stories are about siblings who have the same bleeding disorder and also have the same biological mother AND the same biological father (in other words, they have similar DNA), but respond differently to different medications and require different medications to treat or prevent their bleeds.
In addition, stories from individuals who had responded well to a product for a long period of time and then had to switch products because the medication they had been using to treat or prevent their bleeds stopped being effective are also very important to illustrate the need for access to all FDA approved bleeding disorder medications.
Real stories from Pennsylvanian's are needed to help advance our advocacy efforts. If you or anyone in your family is or has been in either of the above situations, we would be grateful if you would share your story with us. Please contact us at info@wpbdf.org or call the Foundation office at 724-741-6160.