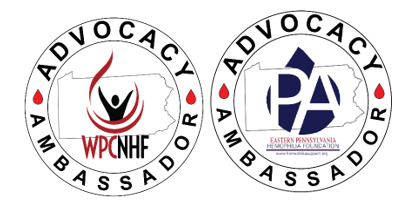 House Bill 2387
Signed in House, May 28, 2020
Signed in Senate, May 28, 2020
Presented to the Governor, May 28, 2020
Approved by the Governor, May 29, 2020
We are happy to let you know on Friday, May 29, 2020 a 5 month budget was passed with the hemophilia line item fully funded at $400,000 (5/12th). 
You can view HB 2387 here. 
The Hemophilia line can be found on page 45 (lines 2 and 3).
In addition, the language in the fiscal code reads as follows:

This ensures hemophilia funding in the budget must be distributed to the 7 Hemophilia Treatment Centers in the same way it was last fiscal year (no regional approach). 
You can view House Bill 1083 (Fiscal Code) here.
 The hemophilia language can be found on page 20 (lines 40-42).
THANK YOU!
This could not have happened without your help.
Thank you for contacting your legislators and sharing your stories of the importance of the Hemophilia Treatment Centers in Pennsylvania.