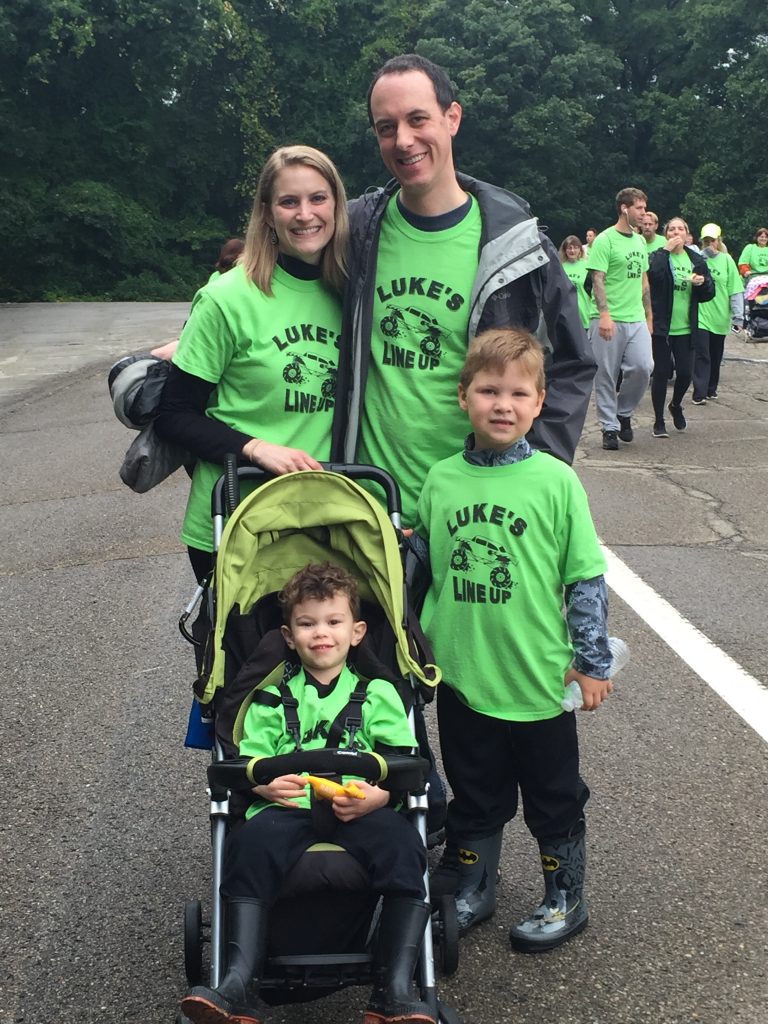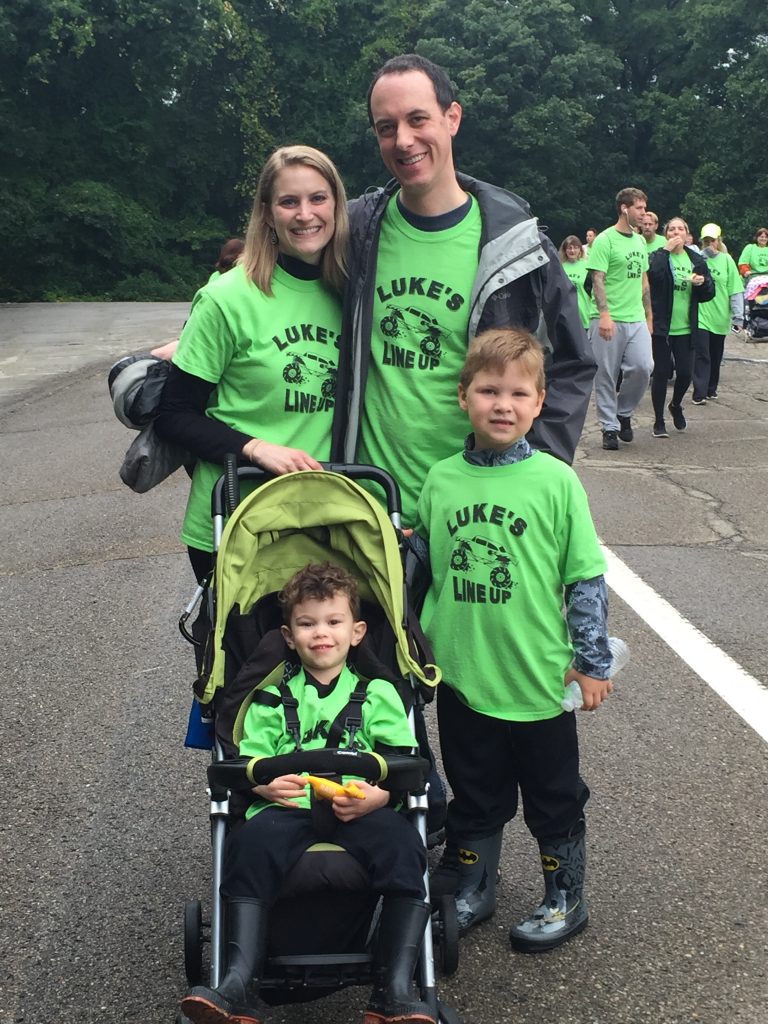 My name is Jen Miller. My husband, Scott, and I are the proud parents of Sam (age 6) and Luke (age 3). Our boys are very active and keep us on our toes. Sam loves sports and is an avid baseball player and swimmer. Luke's interests include swimming, monster trucks and dinosaurs. We enjoy going to Pirates games, having pizza/movie nights, and visiting amusement parks and museums as a family.
When our youngest son, Luke, was born, he surprised us by arriving three weeks early. We didn't know he was saving his biggest surprise until he was 6 months old. At birth, Luke showed no signs that he had a bleeding disorder. At about 8 weeks old, Luke got his first bleed. We noticed a lump the size of a golf ball in his left cheek. Scott and I assumed he had some sort of infection so I took him to Children's Hospital North, while Scott stayed home with Sam. The doctor there was stumped and sent us to the Children's Main Campus emergency room. Once we arrived, the ER doctor decided to admit Luke for observation. After 5 days, Luke was discharged with antibiotics and a misdiagnosis. The bleed resolved on its own. When Luke was 6 months old, he started trying to crawl and he also started getting large bruises on his rib cage for no apparent reason. I took him to the pediatrician and he asked me if Scott or I had any family history of a bleeding disorder. Neither of us knew of any disorder, but the pediatrician ordered bloodwork to be safe. Two weeks later, we had our first visit to the Hemophilia Center of Western PA and learned that Luke had Severe Hemophilia A. We've come a long way since that first visit and we still have a long way to go.
Since we had no experience with bleeding disorders, Scott and I were very overwhelmed. We just couldn't envision what Luke's diagnosis meant for his future or for our family's future. We are still learning every day. Our biggest struggle is finding a balance between allowing Luke to live a full life and knowing what activities are safe. The more he grows, the more we see how important it is for us to find the right balance. We continuously seek advice from the Hemophilia Center of Western PA and from other families. Even then, it feels like a lot of trial and error.
One of our favorite events is one the Center & Chapter holds jointly: Infusion Day. Nothing gave our family a greater sense of control over Luke's diagnosis than learning how to treat at home. Our family also participates in the Hemophilia Walk each fall. It has always been very important to us that Luke know he is surrounded by friends and family that will always be there for him. The Hemophilia Walk has been the perfect opportunity for us to gather all of his supporters in one place and enjoy a fun day.
The advice I would give any family new to the bleeding disorder community is that it's incredibly important to find a way to connect with other families. We have met families in the waiting room at the Center, at Chapter events and most recently at the Chapter's Tiny Tots program. The "Tiny Tots" events have helped us meet and spend time with other families with young children. In our most difficult moments, it's been other families that are affected by bleeding disorders that have offered the best support and advice. Never underestimate the knowledge that you can gain from others who are going on a similar journey.