Raising a child can be very challenging. Add in a bleeding disorder and life might seem a bit overwhelming, to say the least. Fortunately, there's a group of caring individuals who have experience raising children with bleeding disorders and they are ready to support you on your journey!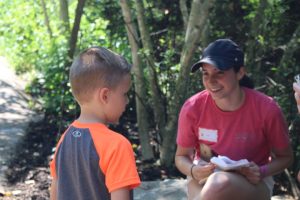 The New Parent Network program offers education and support to families with children ages birth-7 years, who have bleeding disorders. Several educational programs are planned each year. In addition, mentors can be paired up with families who are interested. Mentors are fellow Chapter members who have been selected and trained for this role. If you are interested in being paired with a mentor and you are a patient of the Hemophilia Center of Western PA (HCWP), please contact the HCWP and ask to speak with a social worker. Otherwise, please contact the Chapter office.
Events for the New Parent Network program are planned with staff from the Chapter and the HCWP. Invitations to these events are typically mailed only to members who have a child age birth-7 years, who has a bleeding disorder.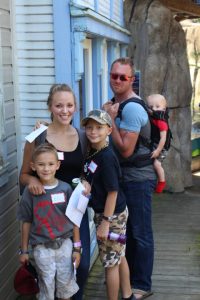 Resources
Steps for Living
The National Hemophilia Foundation's Steps for Living website is packed with resources for people living with bleeding disorders. The information on this website helps people manage the daily challenges of living with a bleeding disorder and helps them make healthy decisions throughout life's stages. Be sure to visit the First Step section of the website.