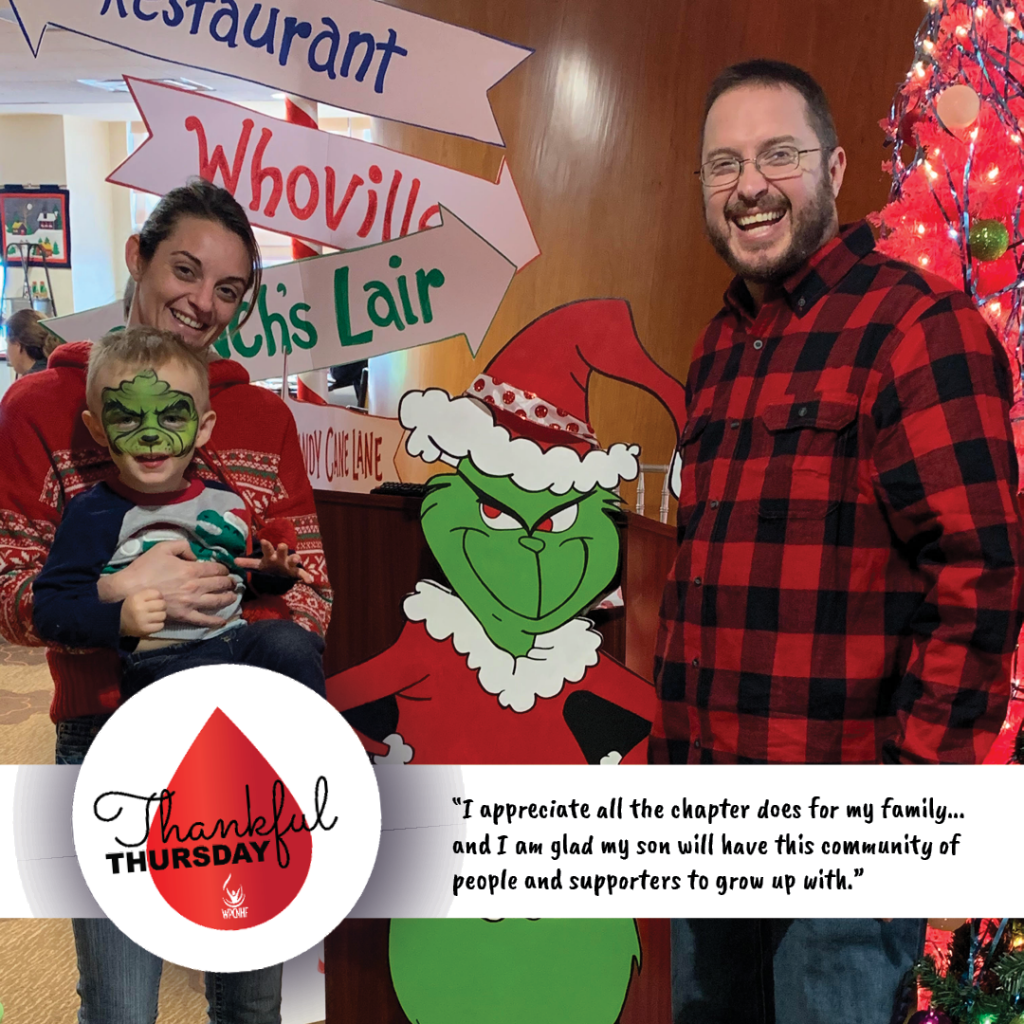 For #ThankfulThursday, we want to give a huge thank you to Mindy! Mindy has been involved with the Chapter since 2018 when her 2-year-old son, Ryker, was diagnosed with Hemophilia A at 7 weeks old. This is how Mindy found out her grandfather had hemophilia and that she was a carrier. Since joining the Chapter, Mindy has been one of the top teams at our Unite for Bleeding Disorders Walk and now serves on our board of directors. She was also one of our co-chairs for our 2019 Take A Bough and worked tirelessly to secure a new venue and wineries for the tasting!
Mindy said, "It's a good foundation and it helps people with this rare bleeding disorder. It's nice to be part of a community with other people/families going through the same things my family is experiencing." Mindy's grandfather recently passed away, and when she attends Chapter events, she feels like he is looking down on her and her family. "He is looking down on me and is proud of me for making a difference in the hemophilia community… and doing what's best for my son."
Thank you so much for your dedication to making the world a better place for those affected by bleeding disorders. ❤️????