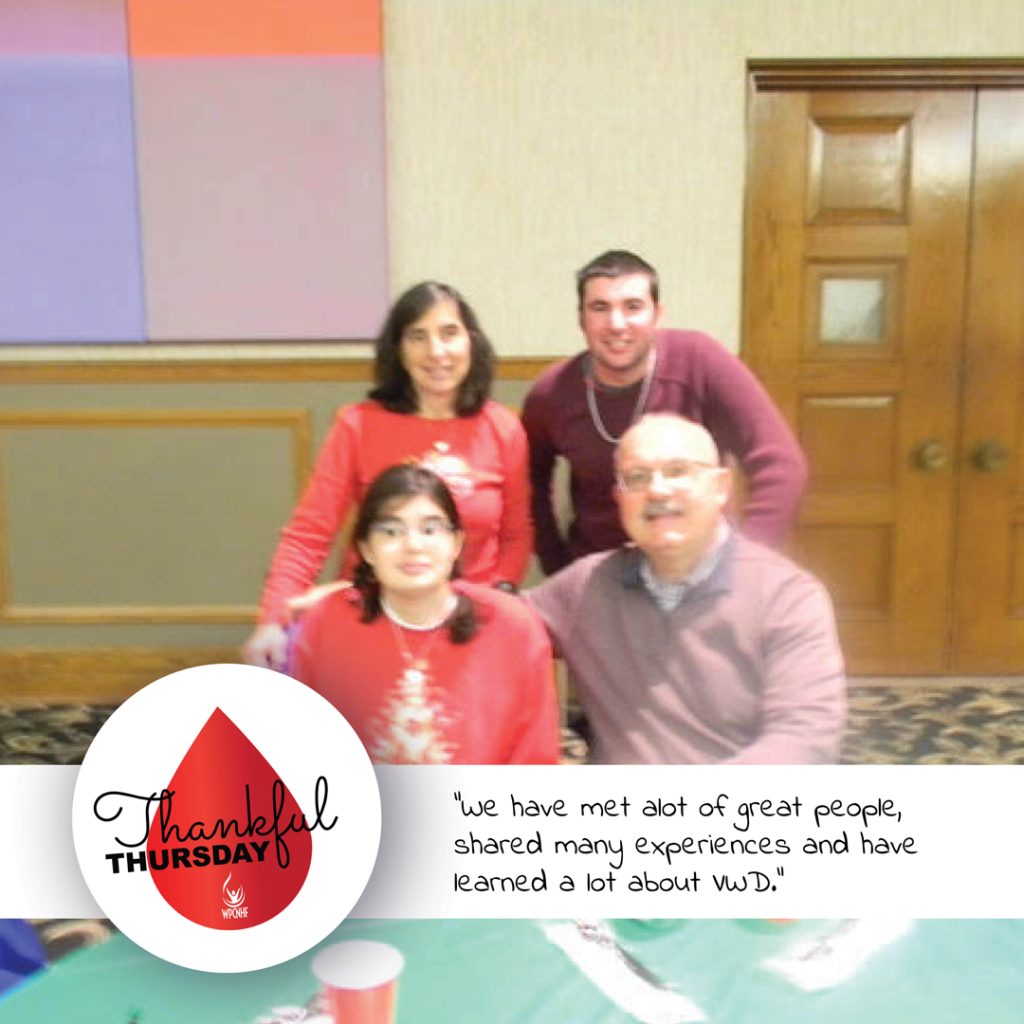 Happy #ThankfulThursday! This Thursday, we are thankful for the Balog family! They've been involved with the Chapter for 15 years and choose to volunteer and get involved as much a possible. They have a personal connection to the community as Glenn and Linda's kids, Julie and Ryan, both have Type 1 VWD. Every year, the family volunteers at our Unite for Bleeding Disorders Walk and often assists with childcare at many of our educational events.
Linda said, "Volunteering allows us to give back to chapter… Without the chapter and dedication of the staff, we would not have as much knowledge about VWD. Most importantly, we have to opportunity to meet so many wonderful individuals to share stories with, seek advice and make friends."
Thank you so much to the entire Balog family for dedicating their time and supporting WPCNHF all these years! We truly appreciate everything you do for us. ❤️????