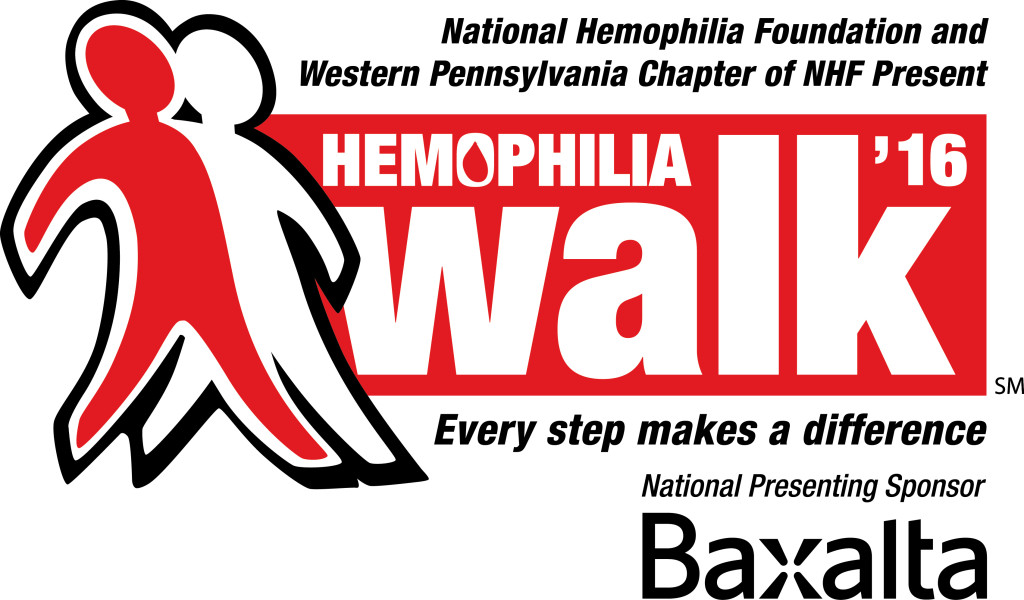 The funds generated from the Walk are used for the Western Pennsylvania Chapter of the National Hemophilia Foundation's patient assistance program, educational programs, and legislative advocacy efforts for the protection of the entire bleeding disorders community.
Patient Assistance Program
Bleeding disorders such as Hemophilia and von Willebrand Disease are expensive to treat and can be both emotionally and financially devastating. Treatment costs, on average, are between $60,000 to as much as $1,000,000 annually and the rarity of the disorders can leave families feeling isolated and unsupported.  The Western Pennsylvania Chapter of the National Hemophilia Foundation (WPCNHF) offers financial assistance to individuals and families living with bleeding disorders and has never turned down a patient assistance request.  WPCNHF offers assistance with medical bills, travel, utility bills, rent payments, knee or elbow braces, helmets, and other medical devices to those in need.  WPCNHF also provides Medical ID Jewelry to anyone living in Western Pennsylvania with a bleeding disorder at no cost to them.
From the ages of 2 to 5, I was in and out of the Children's Hospital of Pittsburgh.  I had a port placed for infusions but it has been removed because it caused too many infections in my body.  Since having the port removed, I now find a vein and insert a butterfly needle to receive my medicine. The factor helps my blood clot like regular blood and allows me to live a pretty normal life.  I like to play baseball, ride my bike, and other things like normal kids. I have been thinking of the Western Pennsylvania Chapter of the National Hemophilia Foundation and all they have done to help me and my family.  When I'm sick they help pay for utility shutoffs, food, and gas cards. They do this for many families all over Western Pennsylvania.  -Testimonial from WPCNHF Member
Educational Programs
WPCNHF provides opportunities for our members to learn and network with others by putting on a wide range of educational programs for the bleeding disorders community.  Because bleeding disorders impact nearly every area of our members lives, we strive to provide relevant and timely information about everything from raising affected children to dealing with financial stress to joint health and treatment concerns and much more. We have several small support groups that meet throughout the year such as the Men's Group, Women's Group, Teen Group, and a First Steps program that specifically addresses concerns of parents of children under the age of 8.  We also hold a large Family Education Weekend and Infusion Day every year.
Legislative Advocacy Efforts
WPCNHF travels to Harrisburg, PA and Washington, DC every year to meet with policy makers to educate them on issues directly impacting the bleeding disorders community.  We also meet with legislators in their local offices all throughout the year.  It is important for policy makers to hear personal stories from individuals living with bleeding disorders in order for them to make informed decisions on legislation impacting the bleeding disorders community.  We provide round-trip transportation, snacks, and meals for everyone who wants to attend.
For more information about the Hemophilia Walk and to register or donate please click here.