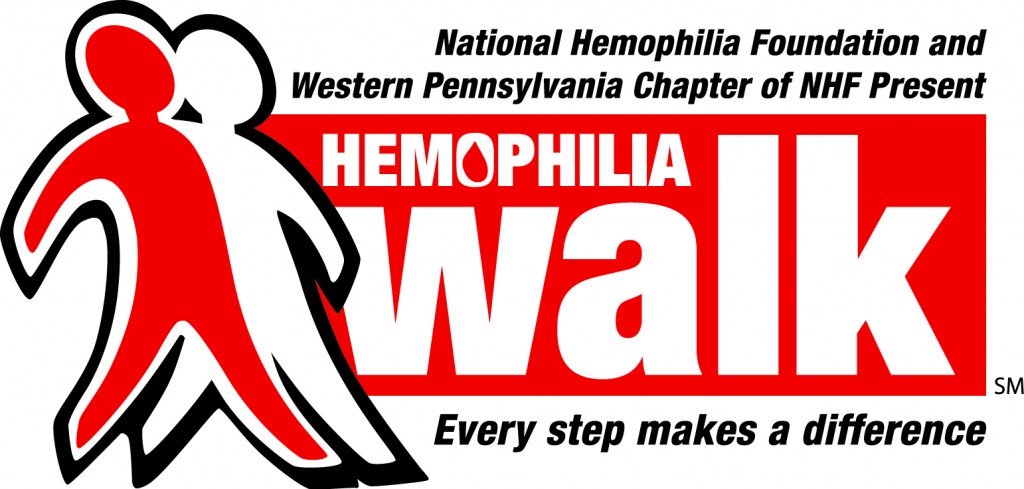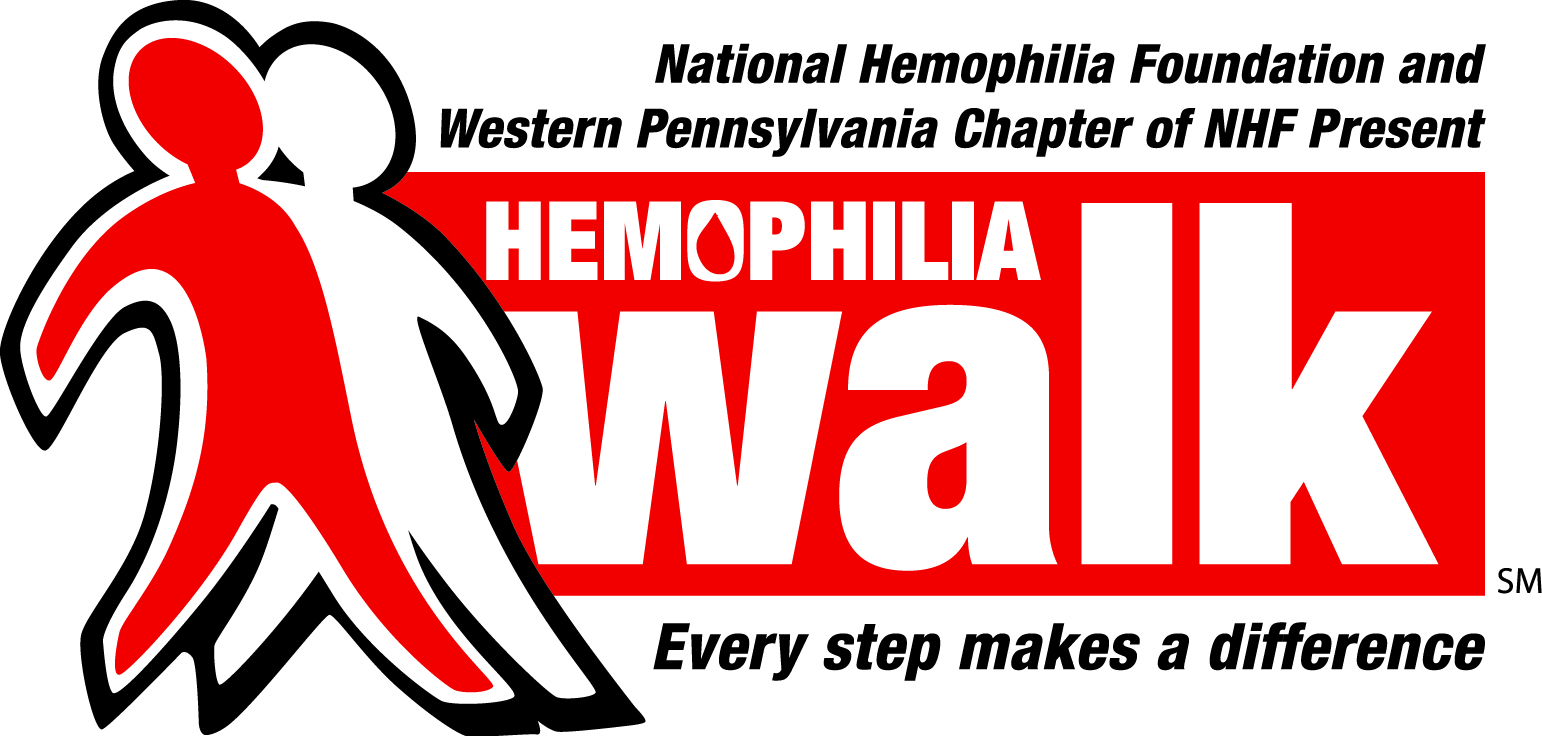 The 2015 Hemophilia Walk is taking place at North Park – Harmar Grove on Saturday, September 12th.  Registration check-in time starts at 9:00 am and walk start time is at 10:00 am.  The walk this year will feature a DJ and photo booth by First Class Entertainment.  Cynthia Jewel from Face Paint Pittsburgh, Balloon Artist-Billy Heh, and Henna Tattoo Artist-Stacy McCarthy will be set up in the Kid's Zone providing entertainment for all ages.  A Bounce House Obstacle Course and slide will be set up for anyone looking for an extra challenge before or after the walk.  Sheetz Brother's Coffee Truck will be on site giving out free coffee and smoothies and  The Street Treat Patrol will also be on site handing out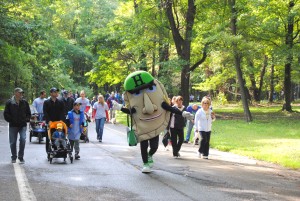 delicious treats!  Everyone is welcome and encouraged to participate in this fun filled day!
How Can You Help?
It is important to note that walking doesn't cure hemophilia, fundraising does!  You can help by securing local sponsors and team fundraising!
Secure Local Sponsors
Step 1: Write down 5 places you frequent often.  Write down 5 contacts and their work places.
Step 2: Utilize these resources: Sample Letter, 2015 Local Sponsorships Final, Fact Sheet.
You can also contact Kara at the Chapter for a Walk Packet.  Packets include useful fundraising tips, information about the Walk that you can hand out when you are fundraising, team commitment forms that you can use for recruiting additional team members, all the sponsorship opportunities available for the Walk and Run, and a Donation Collection Envelope to keep track of sponsors and their contributions.  E-mail Kara at kara@wpcnhf.org or call her at 724-741-6160 to arrange pick up or drop off of walk packets.  Packets will also be available at the Annual Meeting on Thursday, July 23rd.
Step 3: Mail, E-mail, or hand deliver the Walk materials to those on your list.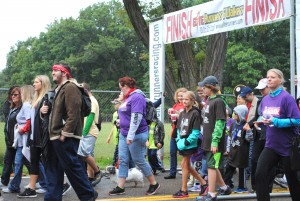 Step 4: Follow up with those on your list.  Set up a face to face meeting, e-mail, or call the potential sponsors to see if they will be able to commit.
Team Fundraising
Step 1: Register yourself and your team!  For step by step instructions on how to register click here.
Step 2: Make a personal donation first to your team.
Step 3: Personalize your team webpage.  Add photos and tell your personal story.  Let your contacts know why this Walk is important to YOU.
Step 4: Set a realistic team fundraising goal.
Step 5: Recruit members and ask them to register on your team.
Step 6: Develop a fundraising strategy.  See if the company you are working for has a matching gifts program, utilize social media to ask friends for donations, have a bake sale, a lemonade stand, or a yard sale.  Be sure to read the Wednesday Walk Note E-mails sent out every Wednesday for more fundraising ideas!
Step 7: Communicate and motivate your team members frequently.  Whether it is through phone, e-mail, facebook, or twitter be sure to encourage your fellow team members on their fundraising progress.
Step 8: Download the Hemophilia Walk App from iTunes!
Step 9: Check and update your team's Walk page through the website or the Hemophilia Walk App.
The Walk is a team effort.  Local sponsorship and team fundraising are critical to the fundraising process.  Don't be afraid to ask for a donation.  Be sure to band together and most importantly make it fun!