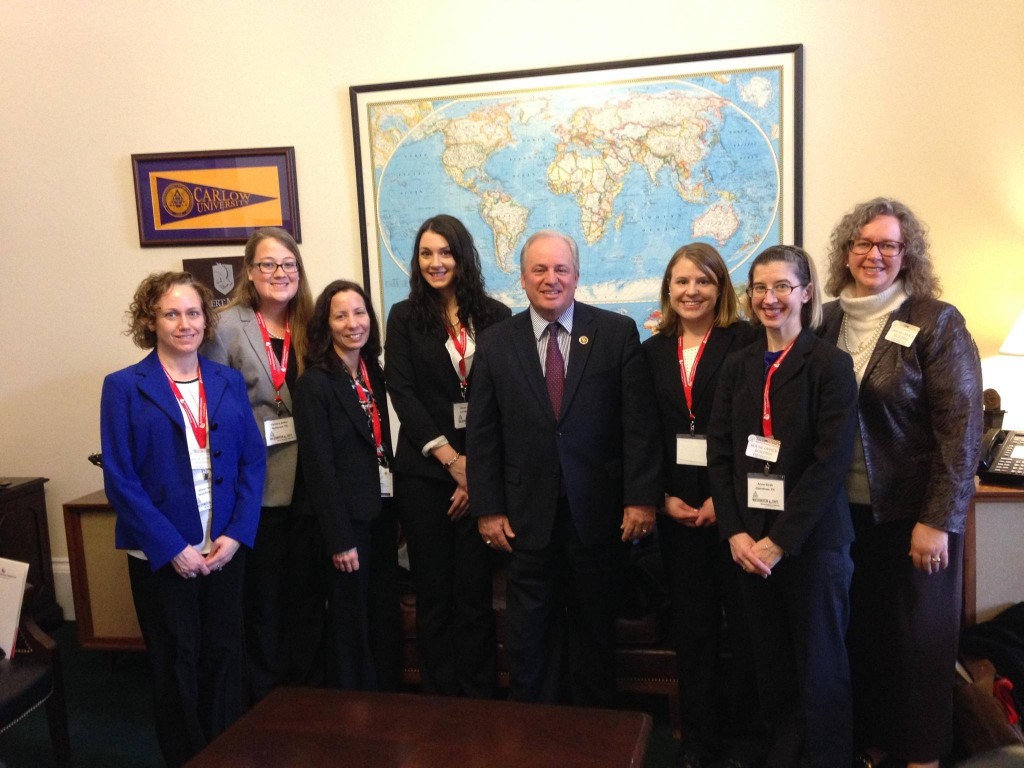 Washington Days 2015
By: Tori Baker
Washington Days, held on February 26, 2015 had a total of about 300 participants from across the United States and Puerto Rico. It was a very amazing experience. Participants ranged from children who are affected with bleeding disorders, to those over 65 who have been active in the community since they or their loved ones have been diagnosed. Each one of the attendees had a story to tell and I wish I could have heard them all. The stories from the older generation show how far we have come as a community to improve both quality of life and treatment options for those affected with hemophilia, von Willebrand's disease, or any other bleeding disorder.
The late Robin Williams once said, "No matter what people tell you, words and ideas can change the world." I believe this quote is relevant to my time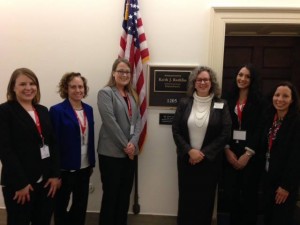 on the Hill for Washington Days.  When we work together as a community on a national level to discuss issues on legislation, positive changes can result.  It is important that we as a community stay knowledgeable in legislation decisions that can affect our quality of health in the future.
As a first time attendee at Washington Days I was both excited and intimidated at the thought of talking to the state representatives and senators (or in some cases their legislative correspondents). I was a part of a team of familiar faces which helped alleviate some of my nerves.  Prior to our meetings, we discussed how each member would contribute in our conversation with the representatives and senators.  When I was asked how I would contribute, I was suggested to speak about my personal experience with my bleeding disorder; at this, I was stumped. How was I supposed to share my story, when I didn't even think I had a story to share?
I was diagnosed with VWD type I when I was younger, but really didn't have any issues, other than requiring DDAVP prior to surgeries.  After some thought, I decided to share my sister, Allison's story.  Allison, who also has VWD type I, has to treat monthly with Humate P, which is made from human blood product. With this, I addressed the importance of blood safety and proper screening. Currently the CDC division of blood disorders allocates $5 million dollars for blood surveillance and prevention along with HTC research.  As a team we requested that funding to be maintained to monitor blood and blood product safety in the bleeding disorder community along with the general population who also relies on the blood supply for other purposes.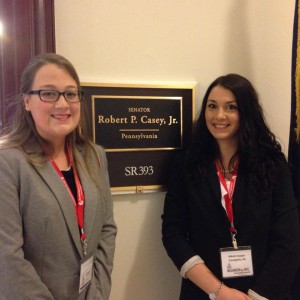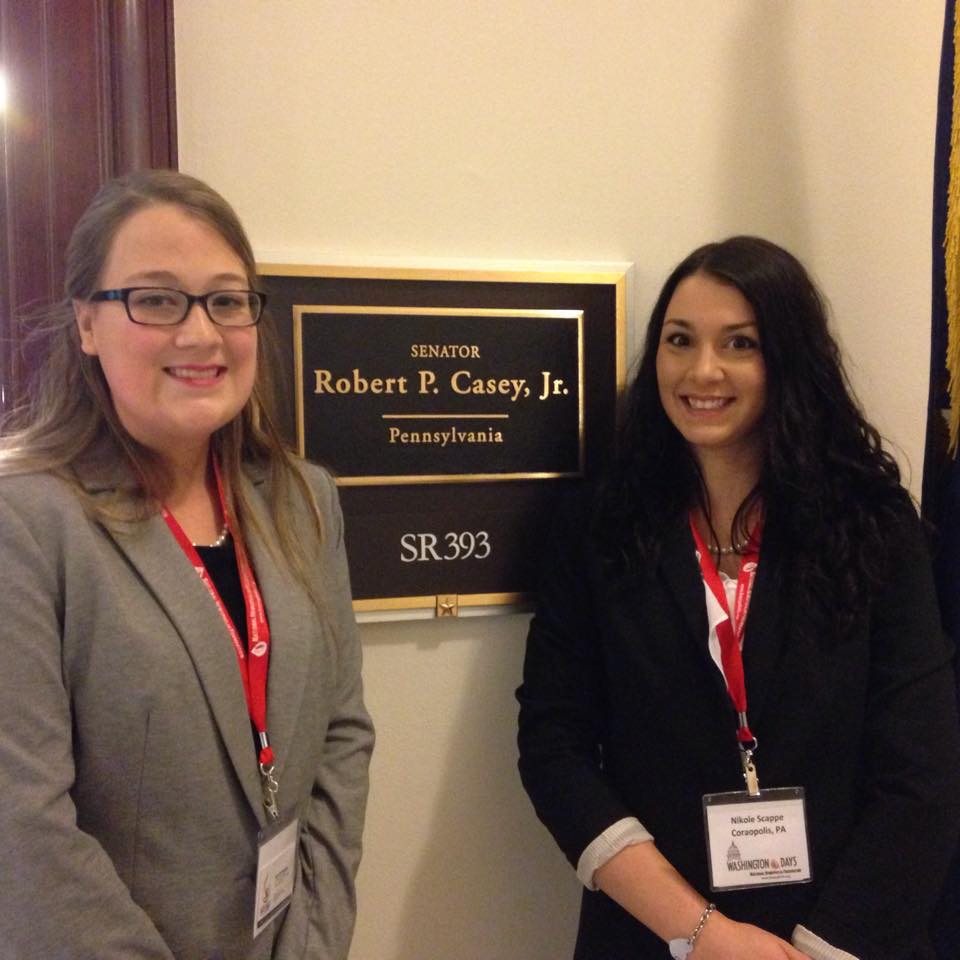 This year, the National Hemophilia Foundation selected three issues to discuss with the representatives and senators on the Hill.  These three issues included maintaining funds for Federal Hemophilia Programs, access to skilled nursing facilities or SNFs for patients with hemophilia, and the co-sponsoring or companion legislation of the Patients' Access to Treatments Act or PATA.  To learn more about any of these topics that were presented for legislation please feel free to contact a Chapter staff member.
Looking back at my experience on the Hill, I feel like I made a difference in the bleeding disorder community.  I feel that it is an important event to participate in for anyone affected with a bleeding disorder whether patient, caretaker, family, or friend.  It doesn't matter the age, young or old, you have a story to share and your voice does matter!