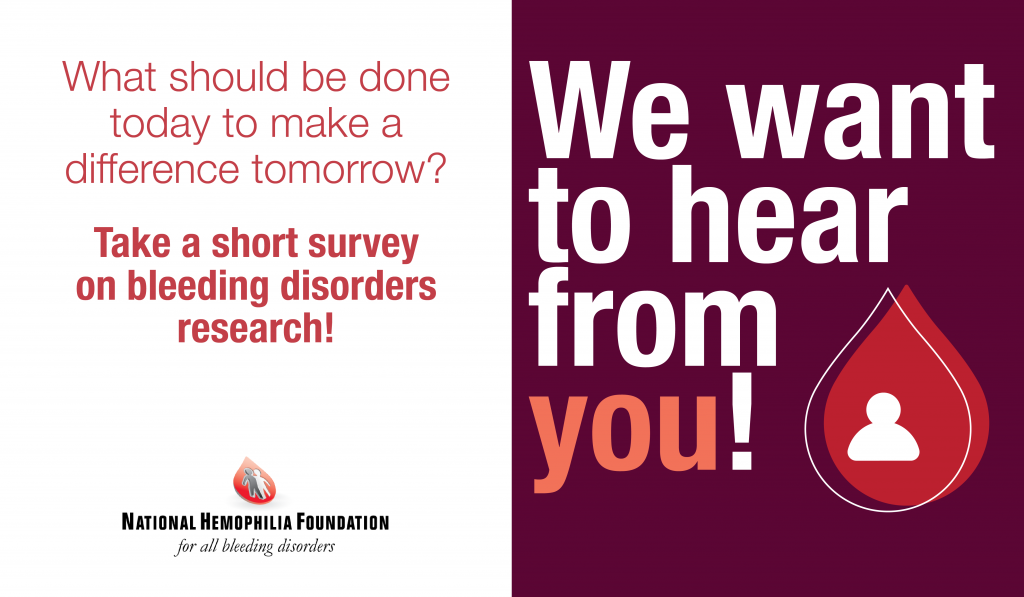 Participate TODAY in a Community Survey on Bleeding Disorder Research Priorities
We are working to define those areas of research for today that can make the greatest difference in living with a bleeding disorder. To do this, we need to hear from YOU.
Help us identify those areas that matter most for people with bleeding disorders and their families by taking a few minutes today to complete a short survey (Link) before January 22nd.
In this short survey, we'd like to understand your experiences living with or caring for someone with an inherited bleeding disorder. As you think of the future, what matters most to make this experience better for future generations? What would you like to see studied?
A world without bleeding disorders begins with research! Join us to make your voice heard!