Erie Summer Program
Erie Program
Our annual program in Erie, will be held during the summer this year. You will have a choice of which educational session to attend: Cracking the Code or Power of Empowerment.
Cracking the Code: Learn about DNA and how it makes you unique, how it is responsible for how your body functions, and how it can help scientists find treatments for conditions such as hemophilia. The goal of this program is to help you understand some of the basics so you can have further discussions with your health care provider, parents, and teachers.
Power of Empowerment: Learn about embracing your unique attributes, strengths, and skills; advocating for yourself; learning from others in the bleeding disorders community; and creating a support system through empowering partnerships.
Supervision will be provided for children ages 4-12, during the educational program. Younger children will need to stay in the room with you.
Time & Location:
Registration and exhibits begin at 9:30 a.m.
Ambassador Center
7794 Peach St
Erie, PA 16509
RSVP:
To register, send an e-mail or call 724-741-6160 by August 16. If children will be attending, please be sure to include their ages. Also, please let us know which session you and your partner/family members would like to attend. (Please know that you and your partner/family members can attend different sessions. For planning purposes, we are trying to gauge the approximate number of people in each session.)
Waldameer & Water World
The Chapter is sponsoring a day at Waldameer & Water World immediately following the program being held at the Amba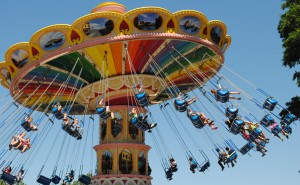 ssador Center, in Erie, on Saturday, August 29. Tickets will only be given to those who register for and attend one of the educational programs.
If you have a season pass and won't need tickets from the Chapter for Waldameer & Water World, please let us know when you e-mail or call us to register for the event at the Ambassador Center.
Location:
Waldameer & Water World
1 Waldameer Road
Erie, PA 16505