Harrisburg Day
Please join us on Tuesday, April 17, 2018, for Harrisburg Day.
This is the single most important day for bleeding disorders in Pennsylvania each year and we need your help.
We hope you can join us for the entire day as we make visits as a group to local members of the PA House of Representatives and Senate to discuss significant issues we are facing right now in Pennsylvania and to ask them to continue to support the seven hemophilia programs in the state.
We know that it is difficult to take the time off of work, or to take your child(ren) out of school for the day, but this is an important day to us. It is also a great opportunity to educate children about the legislative process.
Details about the day and information about the topics we will discuss will be forwarded to you once we receive your registration.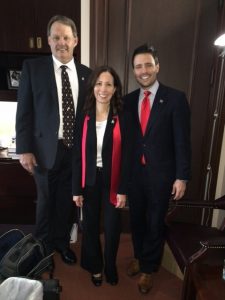 RSVP:
Please submit a separate form for each person attending.
Please return the form via E-Mail, FAX, or U.S. Mail. E-mail: rsvp@wpcnhf.org
FAX: 724-741-6167
Mail: WPCNHF, 20411 Route 19, Unit 14, Cranberry Township, PA
16066
Questions? Call the Chapter office at 724-741-6160.