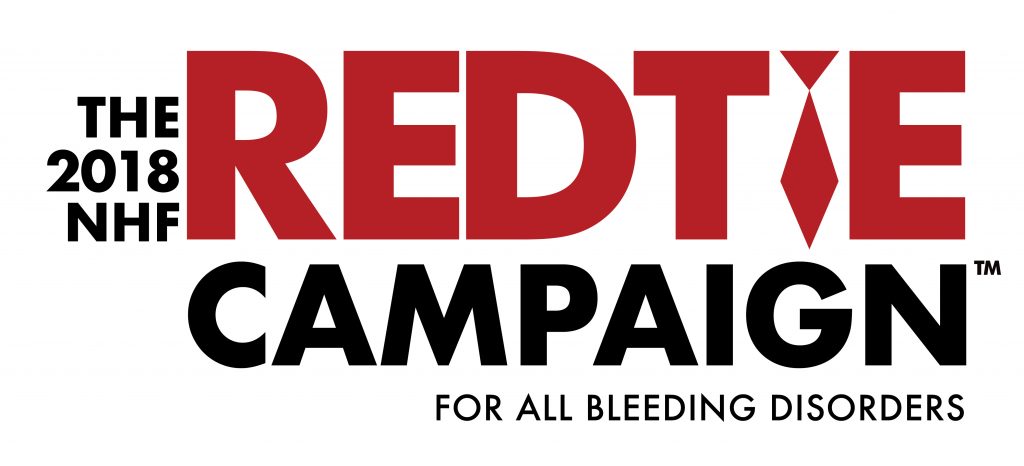 In March 2016, hundreds of Pennsylvanians and thousands of Americans nationwide participated in the first-ever Red Tie Challenge during the first-ever Bleeding Disorders Awareness Month. Last year, we added a fundraising component to the campaign, and together with chapters across the country, we raised $20,000 to support National Hemophilia Foundation's (NHF) advocacy, education, and research initiatives.
Now, it's time to put on your red ties again and join us for the 2018 Red Tie Campaign! This year, we're building upon the success of the fundraising goal from last year's Red Tie Challenge to launch a new campaign that celebrates our advocacy and awareness-raising efforts and challenges our community to raise $25,000 to fight bleeding disorders.
For years, as the largest non-government funder of research awards, fellowships and grants, NHF has been the leading fight against bleeding disorders. In partnership with NHF, we have advanced the standard of care and the quality of life for our community.  We aim to raise an increased level of funds and do even more to build awareness to support our research, education and advocacy initiatives in Western Pennsylvania and across the country.
To participate in the 2018 Red Tie Campaign, you can:
Sign: Join the fight to protect access to quality healthcare for people with bleeding disorders and for all Americans by signing our open letter.
Give: Make a donation to support NHF's innovative research, critical advocacy, and education programs.
Share: Follow #RedTieCampaign on Twitter, Facebook and Instagram, and create your own red tie style with our customizable photo booth.
To learn more about the Red Tie Campaign, visit RedTieCampaign.org.