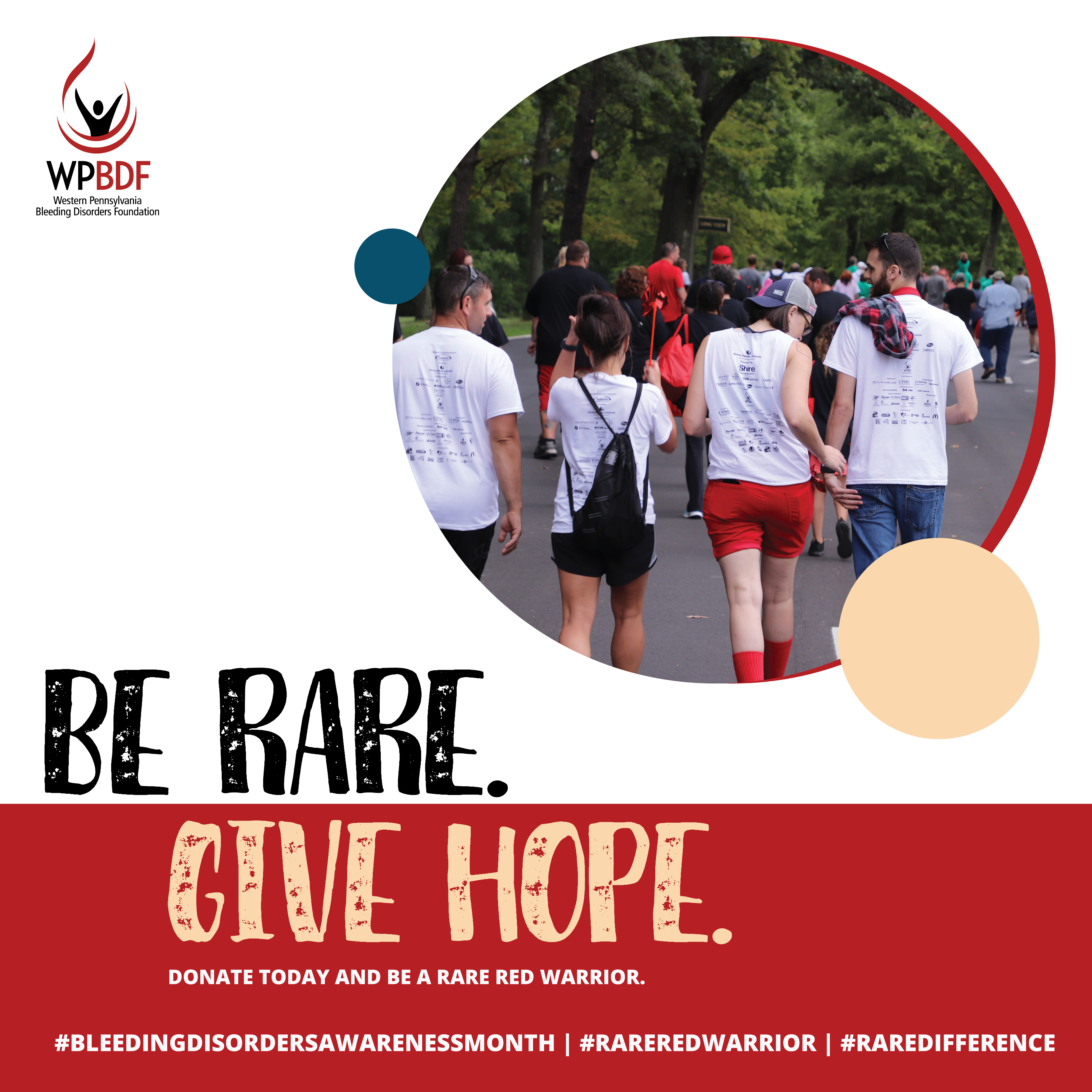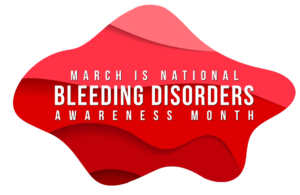 WPBDF is celebrating Bleeding Disorders Awareness Month (BDAM) this March! Each year, our community celebrates BDAM to bring much need attention to the cause of inheritable bleeding disorders. This month lets patients and families with hemophilia, von Willebrand disease, and other rare bleeding disorders, share their lives, stories, struggles, and successes.
This month, be sure to follow us on our social media channels as we share facts about bleeding disorders! Our goal is to increase awareness while spreading education about bleeding disorders. Challenge your friends and test their bleeding disorders knowledge by sharing our posts on Facebook, Twitter, and Instagram!
History of Bleeding Disorders Awareness Month:
Bleeding Disorders Awareness Month has been observed each March since 2016, after being designated as a national health observance by the U.S. Department of Health and Human Services. BDAM aims to increase awareness of inheritable blood and bleeding disorders among the public, as well as bring them to the attention of policymakers, public authorities, industry representatives, scientists, and health professionals.
Prior to BDAM, March was known "Hemophilia Awareness Month" – a designation confirmed by President Ronald Reagan in March 1986.
How Can I celebrate Bleeding Disorders Awareness Month?
Advocates and members of the bleeding disorders community help to raise awareness by wearing red throughout the month of March. They are also encouraged to share their stories about their journey living with a bleeding disorder!
For 2022, WPBDF invites our families and individuals to join our Bleeding Disorders Awareness Month Canvas Collage Project! We will send a blank 4" x 4" canvas square to each person who registers. Be creative and paint something that reflects you or your family's journey living with a bleeding diagnosis or this year's theme, "Access for All: Partnership. Policy. Progress. Engaging your government, integrating inherited bleeding disorders into national policy." This collage will hang in the Foundation office!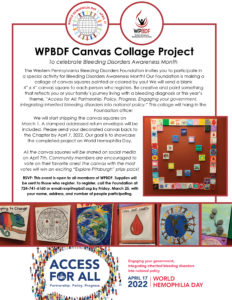 The need for our Foundation will never go away. Our membership is constantly growing as more people are diagnosed. The need for education, advocacy training, and patient assistance is more important now than ever before. Join our community of Rare Red Warriors and be the Rare Difference. Support the bleeding disorders  community by making a donation today at: https://www.classy.org/give/175023/#!/donation/checkout